Listen to this article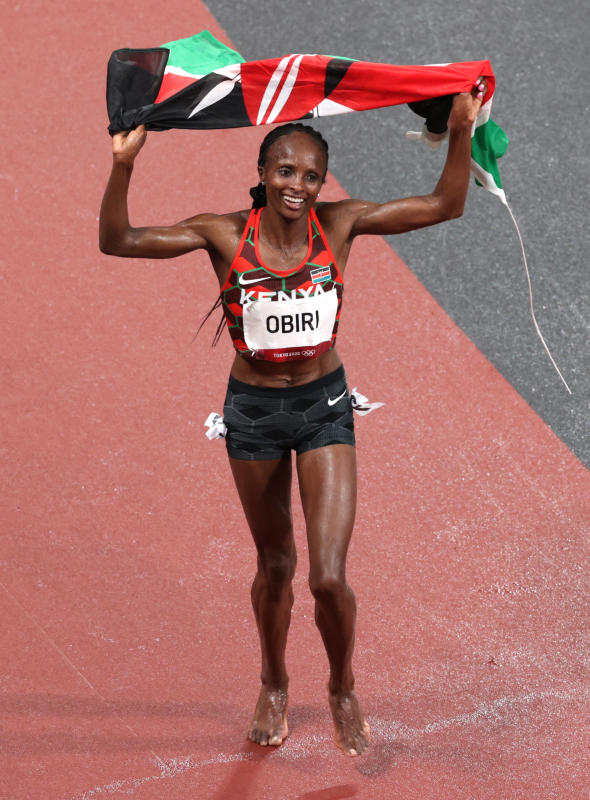 Hellen Obiri's victory in women's 5000m final yesterday was meant to soothe the souls of medal-hungry Kenyans.
If there was a medal Kenyans have been yearning for since Tokyo Olympics began, it's a gold medal.
The stage was set. Athletics enthusiasts had knelt in supplication. Hoping and praying that nothing goes wrong on this afternoon (night in Tokyo). But it surely did.
Netherlands' Sifan Hassan unleashed her sizzling pace in the final lap to win the women's 5,000 metres gold medal yesterday and kick off her bid for an unprecedented Olympic treble.
The Ethiopian-born middle-distance runner has confirmed that she will add the 1,500 metres event to her 5,000m and 10,000m runs at Tokyo's Olympic Stadium.
Granted, Kenya ended day four of the track and field programme with two medals yesterday, but to many, these were not the kind of medals they had wanted.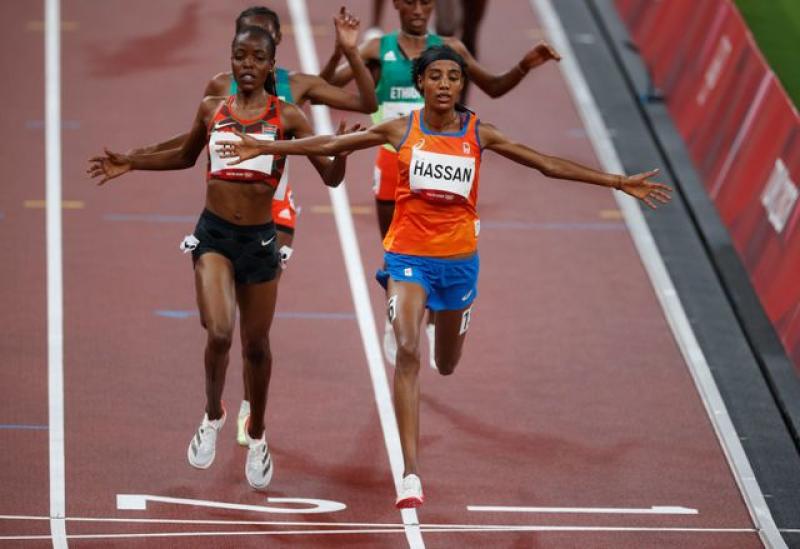 Benjamin Kigen opened Kenya's medal account in the 3,000m steeplechase with a bronze medal after Morocco's Sofianne El Bakkali broke Kenya's dominance in the water and barriers race at the Olympics.
It was, however, 5,000m silver medallist Hellen Obiri who came close to giving Kenya its first gold medal in Tokyo.
Hassan outsprinted the world champion in the last 200m and despite Obiri trying to fight back, she could not match the former Ethiopian's pace.
If Dutchwoman Hassan is going to bag her remarkable treble, nobody can say she had it easy as she began the day by falling on the last lap of her 1,500m heat, only to spring up and charge through the field to finish first.
Obiri, who finished the race limping, had tried to control the race until the last 300m, but Hassan, who sat behind without taking turns in pacing the race, shot to the front and there was no looking back.
Kenya's Agnes Tirop, who tried to do most of the front running alongside Obiri, finished outside the medal bracket in fourth place as Ethiopia's Gudaf Tsegay won bronze.
Obiri, who is also the world champion over the distance, clocked 14:36.36 for the silver medal with Hassan, who had taken a fall earlier in the morning in the 1,500m heats, shocking many with her golden run in 14:36.79.
The other Kenyan in the race Lilian Kasait finished 12th in 14:55.85.
Obiri said it was a tactical race, but said warned that she's ready to have a go again with Hassan in the 10,000m.
"The race was difficult. We stuck together and nobody wanted to break but I'm glad to get a medal," said Obiri.
"I am happy but I still have another chance in 10,000m and I have nothing to lose."
Share This Story