Listen to this article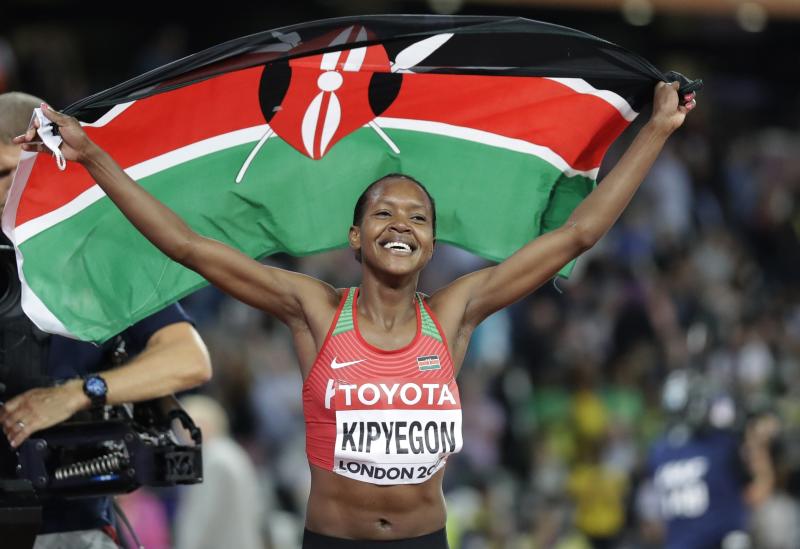 If ever there was one athlete that Kenyans wish was not in Tokyo then it has to be Sifan Hassan.
The Dutch athlete raced to a 5,000m gold medal on Monday ahead of Kenya's Hellen Obiri.
As if that is not enough, the former Ethiopian will also be racing against Kenya's Faith Chepngetich in the 1,500m final on Friday and will still want to deny Obiri the 10,000m gold on Saturday.
With that Hassan has become Kenya's number one enemy and if ever there was a day that black magic should work then that is the day.
Faith was the hot favourite for Olympics gold going into Japan,but until Hassan decided to race in three events including the 1,500m
In winning gold in 2016 in Ri though she beat her top rivals Genzebe Dibaba and Hassan. Dibaba is not in Tokyo though.
Faith has been in good form in the Diamond League meeting even though she lost to Hassan in Florence, Italy, but then she hit back in Monaco as she left the European gasping for breath when she raced to a Kenyan record.
It will be more of a revenge mission for Faith as she will want to beat the athlete who is becoming a thorn in Kenya's flesh after taking away the 5,000m gold which Vivian Cheruiyot had won in Rio and also taking Faith's world title in 2019 in Doha, Qatar.
The showdown between Faith and Hassan in Doha was brutal and even though Faith was spiked by some of the runners in the field she recovered to win silver behind Hassan.
The Kenyan had just returned to race in the World Championships after taking a break to have a baby.
After racing in the heats and semi-finals in Tokyo, Faith said she was feeling comfortable and was ready for a showdown with her rivals once again.
She will however fight a lone battle just like in Rio once again after Winny Chebet and Ednah Jebitok were eliminated at the semi-finals stage on Wednesday.
Kenya's national record holder will however get some support from Uganda's Winny Nanyondo, who is not only her friend, but they also train together under the Global Sport Management team.
"Faith is a good friend of mine and I know she is better than me. I am happy when she wins," Nanyondo said.
Faith is not only focusing on Hassan as she had identified Laura Muir of Great Britain and Northern Ireland as another threat.
"It was a good race. I felt comfortable, but a lot of work remains ahead of the final. I will be facing Muir(Laura), Sifan Hassan and so I have to be prepared. I feel sorry for Winnie after she tripped. As for Jebitok, I wish her well, she is young, this is her first Olympics. She has a bright future.
"It is up to me now to defend the title in the final for which I am ready. I will do my best," Faith said.
Kenya's athletics programme today
3pm: 5,000m men final- Nicholas Kimeli
3:50pm: 1,500m women final-Faith Chepngetich
Share This Story
Previous Article
Will Kenya's star women marathoners deliver at 2020 Tokyo Olympics?
Next Article
Olympics: Kimeli to stage lone battle in 5,000m final