Listen to this article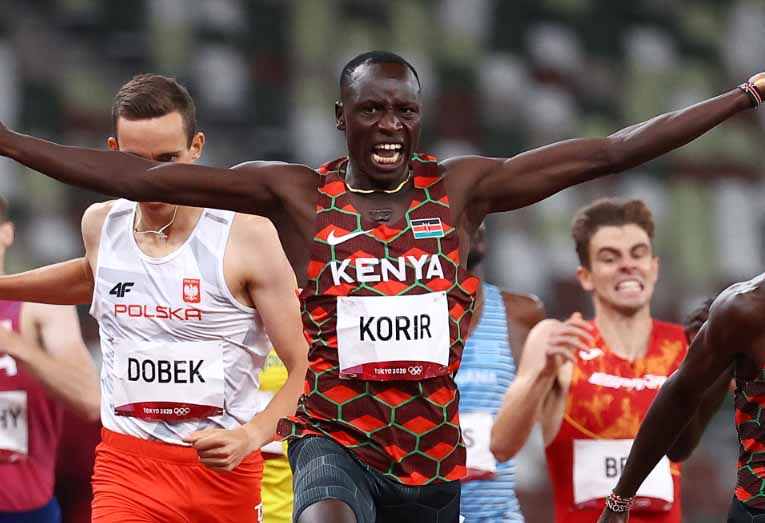 Kenya finally opened her gold medal account at the 2020 Olympics Games in Tokyo Japan as Emmanuel Korir raced to the finish line in first place in men 800m with the other Kenyan Ferguson Rotich winning silver.
The race was meant to confirm who was fit to wear King David Rudisha's crown.
The world record holder had won in 2012 in London and 2016 in Rio and Tokyo 2020 was expected to unveil a new gold medallist in 800m for the first time in over eight years.
Kenyans have also won the 800m Olympic gold consecutively since the 2008 Olympic Games in Beijing and both Korir and Ferguson were not about to be the first to break that tradition and allow the gold medal to leave Kenya.
Korir took up the challenge of becoming the next two-lap race king at the bell and showed he was fit to wear Rudisha's crown as he struck gold in 1:45.06 with Rotich clocking 1:45.23 for the silver.
The new Olympic champion was elated after the race and said he was happy to be the first person to win Kenya its first gold medal in Tokyo.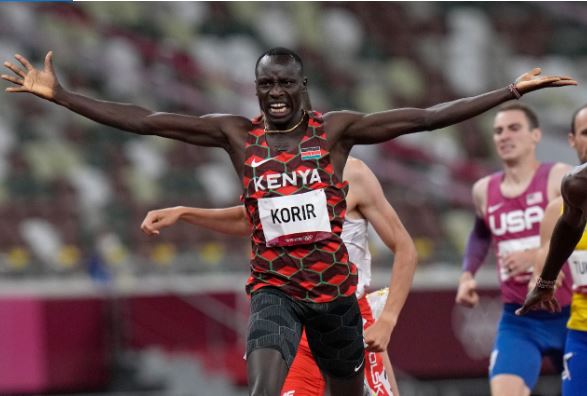 His coach Paul Ereng and world record holder Rudisha also joined in the celebration to congratulate the new king and the interviews had to be frequently cut short at the two legends congratulated Korir on WhatsApp calls.
"First I am so happy to achieve this gold medal. I am thankful to everyone back at home. Those who have kept supporting us.
"It was tough for us all the way and I am still urging Kenyans to cheer us all the way especially the athletes who are still yet to compete. I know we still have something better to come," Korir, who is based in the USA said.
He said he had decided to run a tactical race as this was a championship and anybody could have won it, but was happy that he was able to retain the title in Kenya.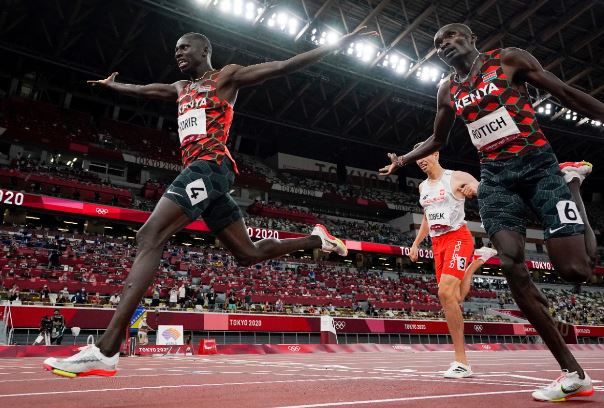 The athletes went off to a quicker pace at the gun but then slowed down once again as Australia's Peter Bol hit the front at the bell which they reached after 53 seconds.
From there it was everyone's race but Korir, who is also a 400m runner kept to the inside lane and led the race with over 300m to go and with 100m to go as other athletes charged forward he maintained the pace to the finish in the first place as Rotich dipped ahead of Patryk Dobek for silver.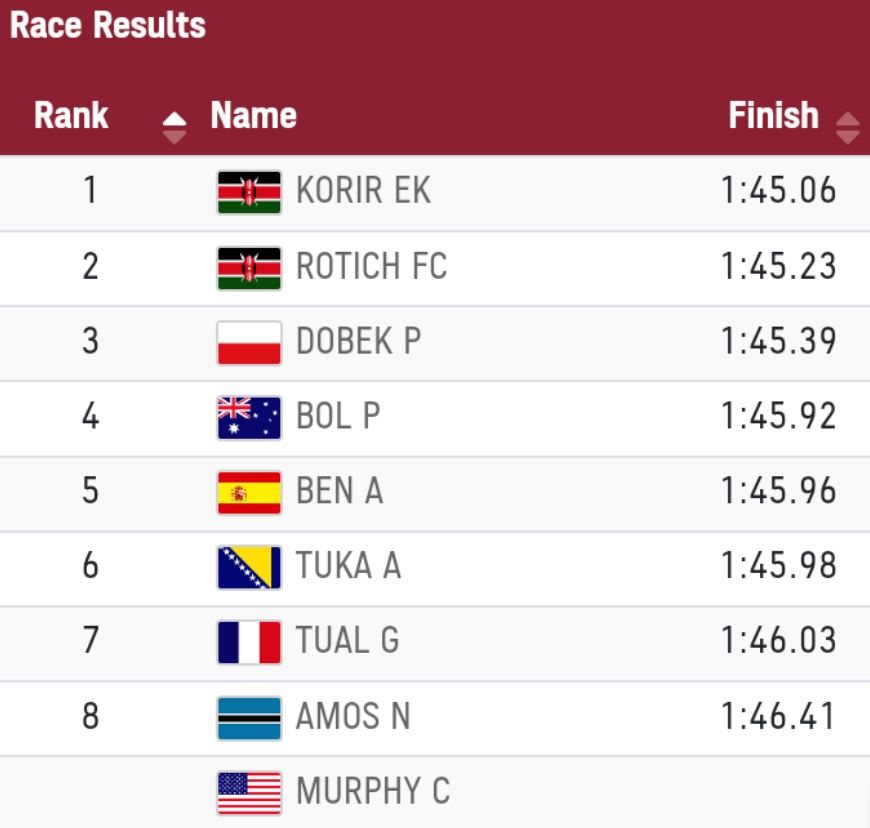 "It was a 50-50 race and also there was some pressure but I knew that the form I was in, I was sure of winning something.
"There was the pressure of knowing that Kenyans have won this race since 2008 and we knew that we had to work hard to ensure that we bring the medal back home," Rotich said.
Share This Story
Previous Article
Olympic gold medallist Faith races to 1,500m final, as Chebet and Jebitok exit in semis
Next Article
Opening Ceremony: Kenya takes her pride of place as 2020 Tokyo Paralympic Games begin