Listen to this article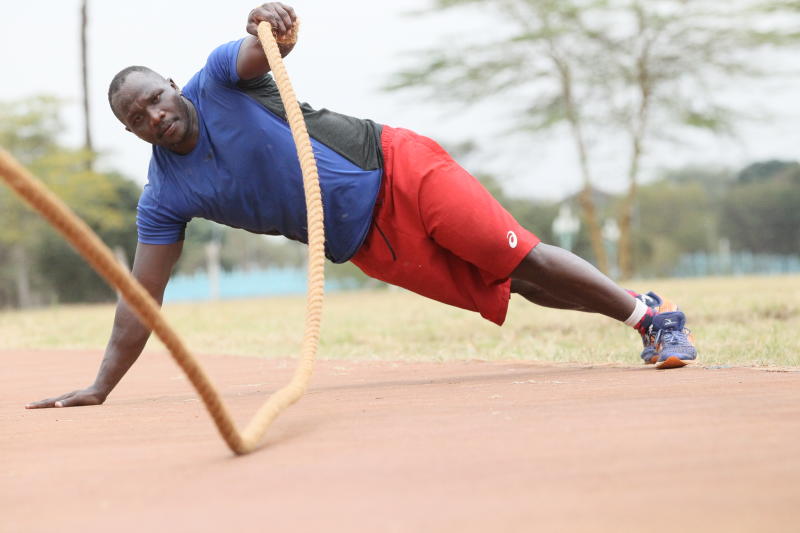 Olympic javelin silver medallist Julius Yego says he is not under pressure as he prepares to make his first appearance at the Tokyo Olympics.
Yego will be competing in the qualification round on Wednesday morning from 9am in Tokyo will be 3am in Kenya.
"Pressure will be on those who have been competing in 2021 and have registered very good throws especially in the Diamond League meetings.
"I have not competitively competed anywhere this year apart from the trials and I will not feel any pressure at the Olympics despite the fact that I am the Olympics silver medallist," Yego said.
He was, however, quick to say that the most difficult part of the competition will be the qualification round as everyone will be battling hard to make sure they make the cut to compete for the medals.
"Even though I will not feel pressure at the final, I will the qualification round is the most difficult part for a javelin thrower," Yego said on Monday.
Yego, who has a personal best throw of 92.72m which he set at the World Championships in Beijing, China in 2015 has not been very active this year and many of his rivals don't know the form he is in at the moment.
The javelin competition though is a very unpredictable event and Yego will take heart in the fact that most times when he has won a world title or Olympics silver not many people had predicted he would do well.
He went into the Rio Olympics when he was not in the best form, but still managed to throw 88.24m which was good enough for silver medal before he got injured.
While the focus will be on the likes of Germany's Johannes Vetter who has been dominant this year, Yego will be looking to do his work silently and hopefully reach the podium at the Olympics once again.
The battle though will be in the qualification round and once all the big names will have made it to the final on Friday then it will be anyone's event.
Meanwhile the men 5,000m trio will be racing in the heats on Wednesday night.
Daniel Simiu and Nicholas Kimeli will be racing in heat one which starts at 8pm (2pm Kenyan time) while the third Kenyan athlete in the 12-lap race Samuel Chebole has bene lined up to race in the second heat.
While the Kenyans will be fighting for a place in the final, they will be aware that competition will still come from close home with Joshua Cheptegei ready to win an Olympic gold after missing it in the 10,000m on the opening day last Friday.
Cheptegei will still be leading the Ugandan onslaught against the Kenyans with compatriot Edward Kiplimo even though there is also a threat from Norway's Jakob Ingebrigtsen.
Share This Story
Next Article
Opening Ceremony: Kenya takes her pride of place as 2020 Tokyo Paralympic Games begin