Ugandan athlete Joshua Cheptegei happy with Olympic silver on back of enormous pressure
Listen to this article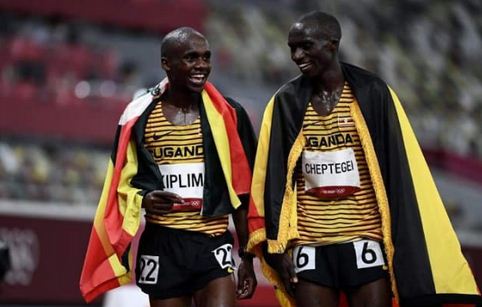 World 10,000m record holder Joshua Cheptegei is happy to settle for Olympic silver medal having almost withdrawn due to what he described as "mental pressure."
The Ugandan star, who also holds the 5,000m world record, could not overhaul Ethiopia's Selemon Barega, who engaged the afterburners at the bell to cart away gold under the sweltering heat inside the Tokyo Olympic Stadium, on Friday.
The 21-year-old Barega stopped the clock at 27:43.22 with Cheptegei finishing 27:43.63 while his compatriot Jacob Kiplimo (27.43.88) took bronze to Kampala.
While he was disappointed at not bagging the gold to adorn his 5,000m and 10,000m records, Cheptegei insists the silver backs up his decision to compete at the Tokyo Olympics.
"It was a difficult race for me and my opponents. I came here as World champion, a World record holder. A lot was expected of me. At one time before I came here, I felt I needed to cancel the Olympics because everything was on me; the media, the people, they were saying he gonna lose and of course I developed mental pressure," Cheptegei said.
"The other side of me was saying I need to call off and the other side of was saying just go and do your best. I had no Olympic medal and so I came for just one purpose to win a medal at the Olympics and complete my medal cabinet," Cheptegei said.
It was an intriguing contest with Cheptegei's compatriot Stephen Kissa blasting off at the gun, but would soon melt away under inside the Tokyo cauldron.
Asked whether it was part of the Ugandan's team tactics, Kissa said he felt he needed to sacrifice himself for the good of Cheptegei and Kiplimo.
"We had a plan, unfortunately we got silver and bronze, but I am happy," Kissa said.
Share This Story
Previous Article
Kenya's wait for 10,000m title continues as Barega strikes gold
Next Article
Opening Ceremony: Kenya takes her pride of place as 2020 Tokyo Paralympic Games begin