Listen to this article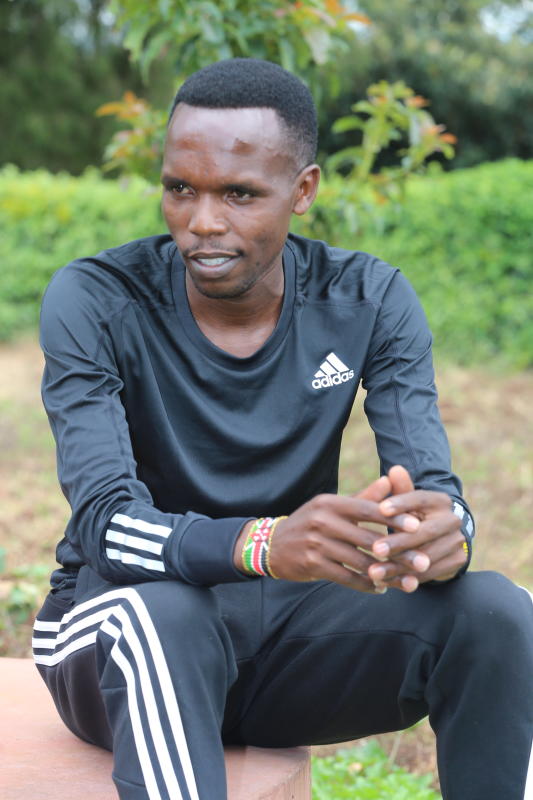 No soul under the sun can match –with precision and class –the hard work and determination Amos Kipruto summoned to excel in marathons.
Kipruto, the world marathon bronze medalist, is not your typical Kenyan athlete.
From childhood, Kipruto nursed lofty dreams: to stage excellent shows in athletics. And it has come to pass.
Kipruto, who put on hold his athletics desires to concentrate on academics, seems to follow in the counsel of American author Les Brown who once said: "Shoot for the moon. Even if you miss it, you will still land among the stars."
The 2016 Rome Marathon winner still draws inspiration from former world marathon record holder Paul Tergat.
He said he picked his running skills from Tergat and former Olympic marathon champion, the late Samuel Wanjiru.
The 28-year-old athlete said he watches their clips online especially ahead of major races.
"I love their fighting spirit especially in the final stages of races. They produced unexpected victories. In most cases, I watch their clips to pick some tactical skills," said Kipruto, a runner up at the 2018 Berlin Marathon.
His memorable clip is that of Wanjiru battling Ethiopia's Tsegaye Kabede at the 2010 Chicago Marathon.
"In that clip, Wanjiru was behind at 35km to 40km but he produced a powerful kick in the last two kilometres. It clearly shows that while competing in a marathon, you must have courage and stamina to run faster than expected," he said.
Positive lessons he learned from the late Sammy Wanjiru, former Olympic marathon winner.
While I was a young boy, Kipruto said he used to compete in inter-school games lining up in 5000m. "By then, the late Sammy Wanjiru was at the top level. I loved watching him compete. His videos are being watched by many people up to now. His running style was wonderful. And luckily, the coach who trained him is now my coach," he said.
Kipruto, who finished second when Eliud Kipchoge set the world marathon record at the 2018 Berlin Marathon, said his training runs smoothly.
"My body is responding well. I am ready for the Olympic Games. I started preparing it in April and all has been well.
"My coach and my management follow every step I make in my training. I am under no pressure at the moment. I decided to put training a priority first and then plan for the race day. Preparations will determine the results.
"I am happy to race again with Eliud Kipchoge, who is my mentor. I competed against Kipchoge when he set the marathon world record at the Berlin Marathon in 2018. I am grateful to race against the record holder and Olympic champion, I really get inspired a lot. It gives me morale.
"I follow his footsteps when it comes to competitions. Kipchoge is now unbeatable," he said.
Share This Story
Previous Article
Weightlifting: Langat, Oduor strike silver as Achieng bags bronze
Next Article
Kenyans: Spare our Olympians from Internet trolling