Listen to this article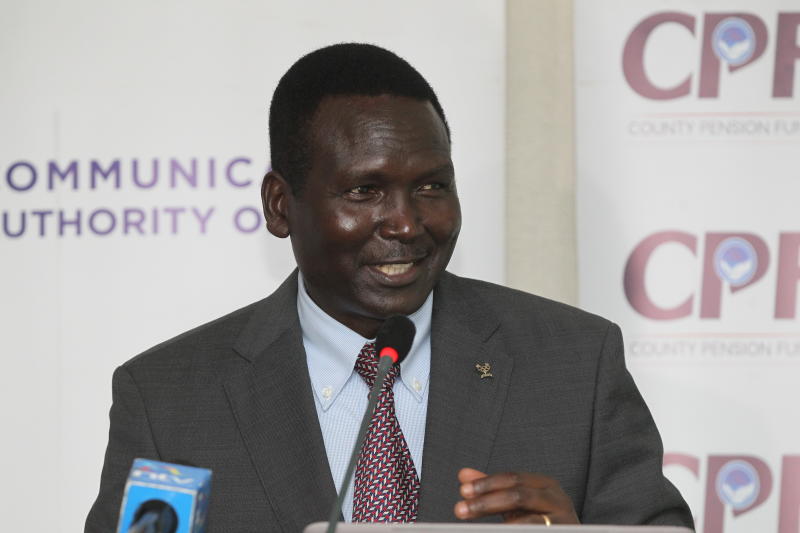 Some of his iconic performances include 16 victories out of 18 races in 1994 and the fastest time that year- a sub-1:44 that is yet to be matched by any other athlete to date.
Seventeen years since he hanged his spikes, Kipketer is still the second-fastest athlete of all time over 800 metres. During his prime on the track, Kipketer set the world record then later broke his own record, twice, all in 1997.
He was undefeated for three-year consecutive years. He ran eight of the 17 currently all-time fastest times. His was a complete dominance of the distance, a reign that lasted over a decade But despite winning successive World titles in 1995, 1997 and 1999, Kipketer never won an Olympic gold during his career.
His best performance at this staged was a silver in Sydney (2000) and bronze four years later in Athens Kipketer still holds the indoor world record for the 800 metres.
Tegla Loroupe
The first Africa woman to have held the world marathon record, Tegla Loroupe retired with 16 victories out of 50 competitive races.
Some of her top performances include five World half marathons (three induvial and two teams) gold medals and two New York marathon titles.
Indeed, Loroupe's success in the long and middle distances deservedly earns her a place in a gathering of Kenya's sports legends.
But Loroupe is among the Kenyan athletics big shots who never had a chance to stand at the Olympic top podium.
For a young girl who had to run about 10 Kilometres, to and from school, every morning while growing up in West Pokot, winning Olympic gold would have propelled her to the summit of sports stardom. Just like Kipketer, Loruope failed to star at the biggest gathering of multi-sports discipline.
Luckily, she will be in Japan, with the World Refugee Team where the Chef De Mission and the two-time 10,000 metres world bronze medalist might just 'win' her first Olympic medal if only as an official.
"I think we will win some medals in Tokyo," says Loroupe who faced rejection at first, from the Athletics Kenya (AK) officials who doubted her prowess and the chances of a player with a lean physique like her succeeding in athletics.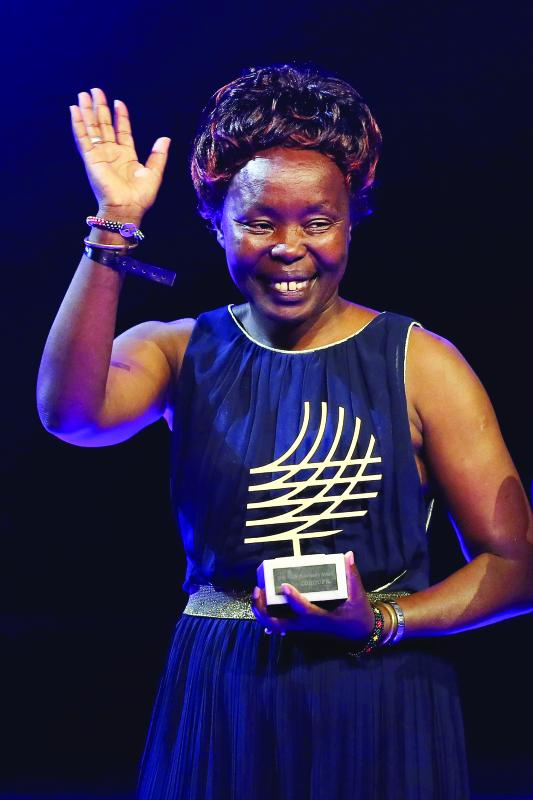 Paul Tergat
Though he dominated the road race with five world cross country championships titles and two world half marathons to his name, Tergat never won an Olympic or a World title on the track.
Haile Gebrselassie is the man who denied Tergat success on the big stage, even though the two rivals would turn out to be the best of friends after retirement.
At the 1996 Atlanta Games and Sydney 2000, for example, Tergat was defeated by a slim margin by his fiercest rival - Gebrselassie. In 2000, the margin of victory was only nine hundredths of a second.
Moses Tanui
While Tergat endured untold suffering under Gebrselessie, Moses Tanui will forever remember the Ethiopian for the 1993 incident in Stuttgart.
At the final race of the World Championship, Tanui had to settle for a second-place after making contact with the Gebrselassie in the final lap in which he lost a shoe and the Ethiopian would go on to win the race.
But that was perhaps the lowest moment for an athlete who has a world half and 10,000 metres titles to his name.
He inked his name in the athletics history books as the first athlete to run the half marathon in less than one hour who he cut the tape in 59:47 on 3 April 1993, in Milan. His world record was broken by Tergat five years later.
But like Tergat and Ndereba, Tanui never won an Olympic gold.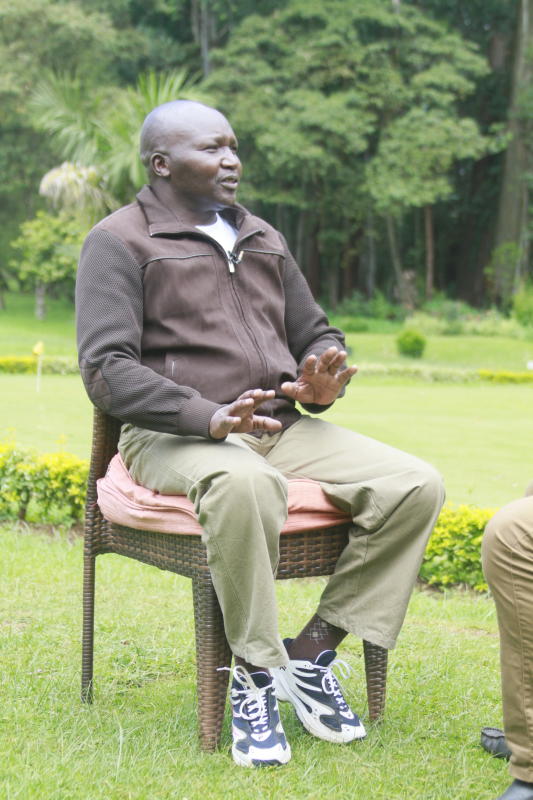 Catherine Ndereba
She won six of the 12 World Marathon Majors that she took part in between 1998 and 2016. She was once described by the Chicago Tribune as the greatest women's marathoner of all time.
But the bad Olympic spirit that denied Tergat and Loroupe the top medal saw also saw Catherin Ndereba finish her career without the Olympic gold.
Her best performance at the Summer Games was silver medals in 2004 and 2008. Sadly, the two silvers came just a year after she had won the world titles the previous year-in Paris (2003) and Osaka (2007).
Ndereba won four Boston Marathon and once held the women's marathon world record when she shattered the old time at the 2001 Chicago Marathon in 2:18:47.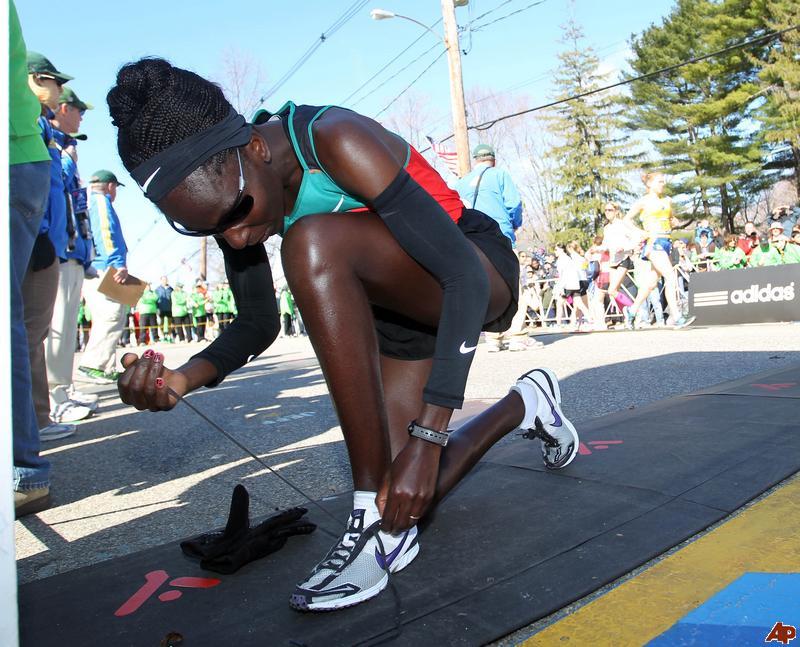 Moses Kiptanui
With three world titles, Moses Kiptanui was perhaps the most famous 3000 metres steeplechase runner of his time.
Kiptanui, the first man to ever run 3000m steeplechase in under eight minutes, held the spot at the top of the world ranking for three consecutive years (1991 to 1995).
But at the 1996 Games in Atlanta, Kiptanui could only manage a silver-his best performance at the Olympics, a feat that also saw her join the list of great Kenyan athletes who failed to star at the Summer Games.
Share This Story
Next Article
Opening Ceremony: Kenya takes her pride of place as 2020 Tokyo Paralympic Games begin