Listen to this article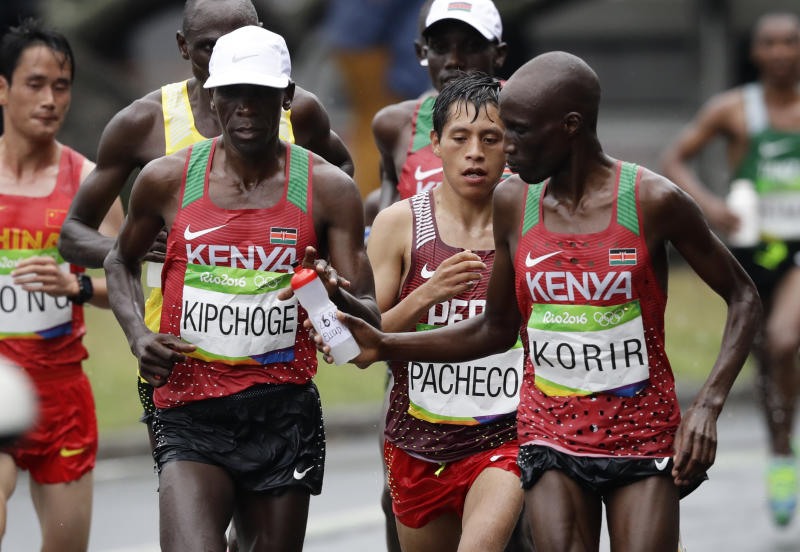 Ever wondered why the Olympic games are usually held between July and August? Considering that 73 per cent of IOC revenue comes from sale of Olympic games broadcast rights, the games must be held when they can maximise that revenue.
But it has not always been this case. 1968 Olympic games were held in October. The last time Tokyo hosted the games in 1964 it was in the cooler month of October.
However, July and August in the northern hemisphere comes with heat. Tokyo Olympics are predicted to be the hottest with meteorologists predicting an average of 30.4 degrees and a humidity of 70 per cent.
In acknowledging the heat problem, the the marathon was moved to Sapporo which is expected to be cooler at 25 degrees. During the Beijing 2008 Olympis, the marathon was ran under 29 degrees heat, proving a big challenge even for seasoned marathoners.
Heating up during physical activity is normal, but the winning edge belongs to those who know how to manage heat.
Over the years, sports apparel manufacturers have tried to come up with clothing that helps athletes expel heat, but no one seems to have found a lasting solution.
In 2002, Adidas released Climacool, the first well ventilated running shoe model.
Nike came up with Nike Dri-Fit, which is a high-performance microfibre polyester fabric that moves sweat away from the body to the fabric surface, where it evaporates and cools the athlete.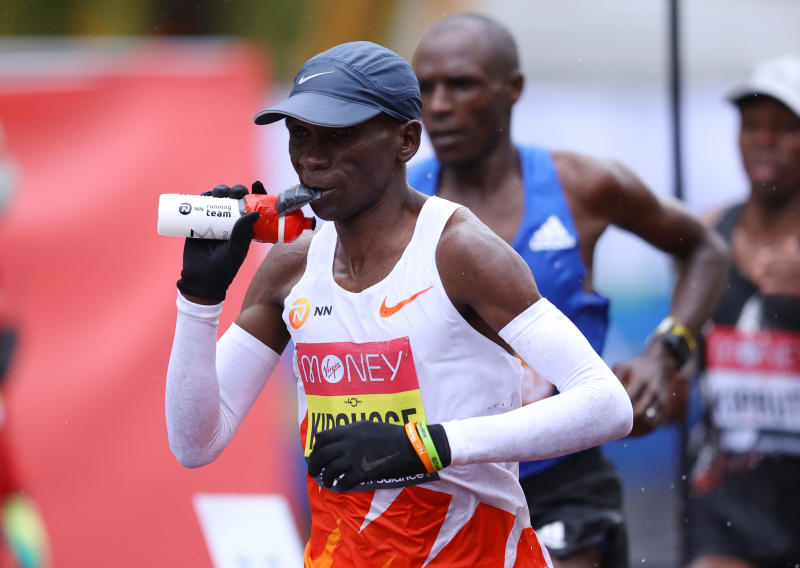 Exertional heatstroke has been demonstrated to affect an athlete's performance as was witnessed in 2007 World Cross.
At the 2019 World Athletics women's marathon 28 runners dropped out due to extreme heat.
In a bid to cool the athlete and create an almost ideal body-temperature, other companies have introduced other cooling technologies.
These range from ingestible chips that enable the athlete and their technical team to determine the player's core temperature.
This gives them an opportunity to know the likelihood of an athlete developing exertional heat stroke (overheating).
Common cooling technologies include pocket air-conditioners, neck coolers, wrist coolers and patches.
Neck coolers are fitted on the shoulders of the athlete and clipped around the neck because it has a thermal cooling plate that collects humid air and transforms it into cool air. Wrist coolers bracelets cool down the athletes when they press a button.
Cooling fabrics such as Climacool and Dri-Fit pull moisture away from the skin and disperses it throughout the cloth along channels on the surface of the threads.
Some of these cooling fabrics have heat patches to provide a moisture-permeable and effectively cool down athletes when compared with normal sports apparel.
Now that our elite athletes are preparing for the summer Olympics, the athletes and their technical teams should consider using cooling technologies to mitigate on the potential medical and performance effects.
Eliud Kipchoge has posted his training sessions using a heat patch. With more adoption of this we could win a third Olympic gold medal in marathon.
Paul Ochieng is a Sports Economist and Dean of Students at Strathmore University and Gerald Lwande is a Biomedical Scientist
Share This Story
Previous Article
Boxing: Coaches are worried of injuries players could sustain ahead of Olympics