Police, school heads to use WhatsApp group to curb school unrest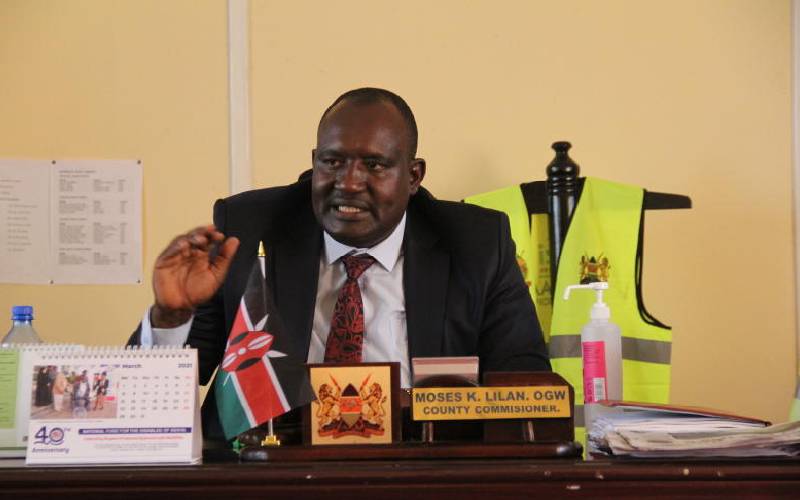 The government will use WhatsApp groups to enhance school managers and security officials' co-ordination in response to the ongoing school unrest.
Homa Bay County Commissioner Moses Lilan said also said the move is meant to link schools to police stations to prevent the destruction of property in the learning institutions in the county.
Lilan said the programme is in response emergencies occurring in schools and to prevent violence which may lead to the torching of schools properties.
"School managers will be expected to share any suspicious cases which may culminate in violence so that they are handled at the right time," said Lilan.
In the last six days, destruction of property has been experienced in two secondary schools in the county due to unrests.
Early this week, a dormitory was burnt down at Kotieno Mixed in Rachuonyo South while students of Ototo Mixed in Ndhiwa also destroyed classrooms and dormitories leading to the closure of the school on Monday.
Addressing journalists in his office on Thursday, Lilan said some schools had been destroyed due to poor coordination between the school managers and security personnel during emergencies.
"We are linking every primary and secondary school in the county to the nearest police station. This will enhance quick response which will enable us to save property during emergencies in schools," Lilan said.
Police will also patrol schools as a preventive measure.
The administrator told school managers to install CCTV cameras and establish proper fences in schools.
The cameras will help in following crimes which have occurred in schools. They will also help prevent the destruction that students plan to undertake in schools.
"We want school managers to install the CCTV cameras co-ordinated through a control room which is monitored by someone for 24 hours. This will reveal secrete information on a planned conspiracy going on in school," Lilan said.
He urged school managers to employ vigilant security guards to man school gates for 24 hours.
The county security committee is currently undertaking a three-day stakeholder meeting in each of the eight Sub-counties to enhance proper implementation of security measures in schools.
The meeting which started in Ndhiwa Sub-county on Wednesday is expected to end on Friday in Rachuonyo East, Rachuonyo North, Mbita and Suba sub-counties.