Governor Nyagarama still battling 'unknown ailment in undisclosed hospital'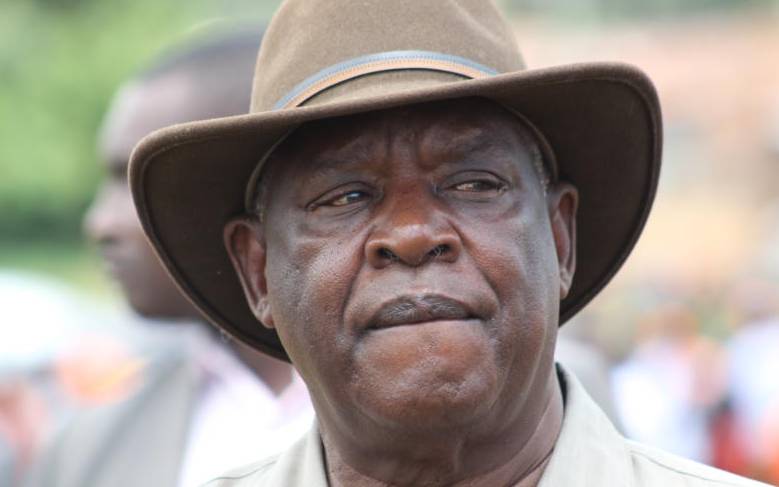 Nyamira Governor John Nyagarama is in a hospital recuperating from undisclosed sickness.
The news of his sickness was confirmed by the county's director of communication Kennedy Ongaga on Wednesday.
However, Ongaga failed to divulge any piece of information about the nature of Nyangarama's ailment that has kept him away from the public eye. He also concealed the details on the hospital in which he is admitted.
When asked about the governor's health, Ongaga said: "He is recovering well but he is still in the hospital."
Nyamira Deputy Governor Amos Nyaribo said the governor was healing from "homa" (a Kiswahili term for flu) but was not elaborative about it.
"Ninasoma hii speech kwaniaba ya Governor John Nyagarama ambaye anaendelea kupona kutokana na homa(I am reading this speech on behalf of Governor John Nyagarama who is recovering g from some flu)," he said.
Nyaribo gave a testimonial on how bad Covid-19 is as he narrated his brush with the virus which he contracted and successfully healed from.
"Please, try as much as you can to avoid it by following the Ministry of Health protocols. That thing (Covid-19) is more than hot peppers...it's bad," the deputy governor said.
He was speaking during the commemoration of International Anticorruption Day in Nyamira—an event that was presided by him and Commissioner of the Ethics and Anticorruption Commission (EACC) Dr Dabar Abdi.
No-show in key functions
The absence of Nyaribo's boss from key public functions in the county for the past one month had raised eyebrows, as his staff went silent over his whereabouts.
After this were social media speculations in with blogs and WhatsApp pages advancing rumours that he was admitted to a hospital in Nairobi.
Nyagarama was a no-show at the official launch of Ethics and Anti-Corruption Commission (EACC) month-long awareness exercise a week ago. County Secretary James Ntabo had to host EACC Commissioner Rose Macharia in the county's boardroom and later preside over the launch.
His absence was also felt in the World Aids Day that was marked outside the county headquarters and attended by Health Principal Secretary Susan Mochache.
Health Executive Douglas Bosire represented him but could not tell the attendants why he was missing.
On Monday, Chief Justice David Maraga visited the county to re-open the pre-colonial courts at Manga Ritongo with the governor sending his Public Administration Executive Bernard Osumo to represent him.
Until that day, Nyagarama's name was on the Chief Justice's program and it was expected that he would show up, until when Osumo rose to read his speech.
Before reading the governor's message, Osumo said: "I am going to stand on behalf of the Governor who, for one or two reasons could not be here with us, and read his speech."
Nyagarama's last public event was about a month ago when he led a team of Kisii politicians to launch the collection of Building Bridges Initiative endorsement signatures.
Efforts to reach the governor on phone have been futile since his most known phone numbers were switched off.
When contacted, County Commissioner Amos Mariba said he was not aware of any whereabouts of the governor and that he was not aware of the news that he was admitted to any hospital.
"I am not aware of anything," Mariba said.
Health Executive Douglas Bosire also could not respond to the query over the Governor's health.