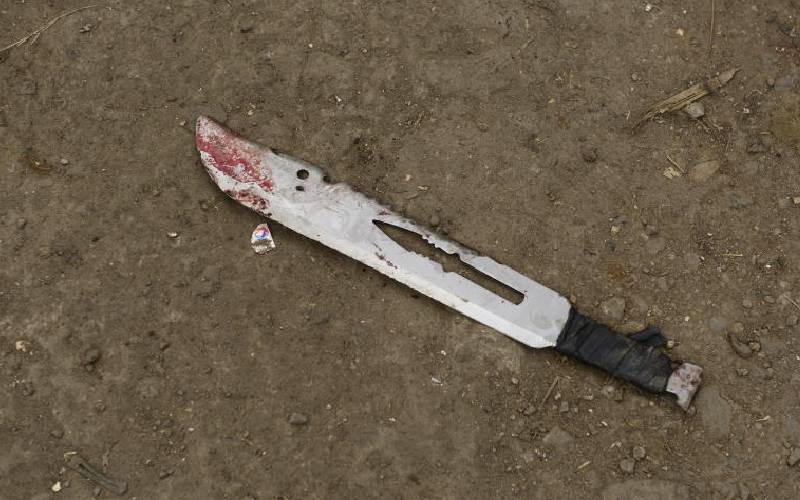 A 27-year-old man is admitted at Rapcom Hospital in Awendo, Migori County after his hand was chopped off with a panga following a dispute over a Sh150 debt.
Maurice Ouma was attacked by Josiah Agutu after the two argued over the latter's failure to clear the Sh150 balance remaining from the sale of a mobile phone worth Sh700.
According to the victim's wife Joy Christine, Agutu had refused to pay the balance prompting Ouma to confront him.
"He had refused to pay up the balance of Sh150 over a period of time," Christine said.
Read More
The two are reported to have confronted each other at a local shopping centre over the balance before leaving each other.
Agutu returned later to their homestead armed with a panga and attacked Ouma severing his left arm.
"After an hour he came to our home and asked me to call my husband, I thought he wanted to pay up the balance. Instead, he pulled out a sharp panga and chopped off his left arm, just below the elbow," Christine said.
While confirming the incident Awendo deputy Police boss Jacob Waluhu said Agutu was arrested on Sunday night in Lolgorian, Narok county where he had gone into hiding after committing the heinous act in Mariwa division.
"Police trailed the suspect and managed to arrest him from his hideout in Narok. He will be arraign once investigations are completed," Waluhu said.
The victim is receiving treatment at Rapcom Hospital ever since while his arm is at Rapcom mortuary.