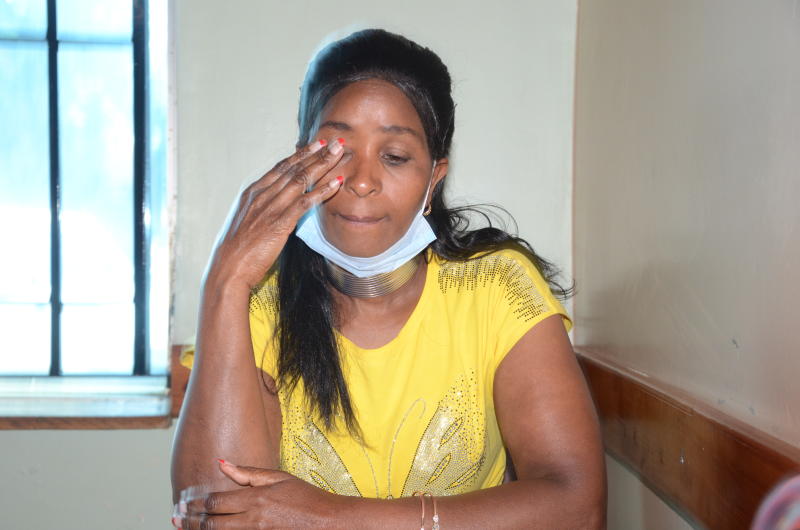 The police in Mombasa are probing how a mentally ill man vanished from a rehabilitation centre before his mutilated body was found on the beach.
Detectives say the head and torso of Martin Njuguna, 25, were found 20 kilometres apart along the shores of the Indian Ocean.
Njuguna, who hailed from Gatundu South in Kiambu County, was admitted at Eden Rehabilitation Centre in Likoni on July 22 to undergo mental treatment, according to family members.
"My son was undergoing psychological and counseling treatment. On August 9, he was reported to be missing from the facility," said Mary Kamunguna.
Read More
The mother said she received a phone call on August 9, around midday, informing her that her son had jumped into the Indian Ocean and died. The deceased was buried two weeks ago in Gatundu South.
The police and the National Authority for Campaign against Alcohol and Drug Abuse (Nacada) have opened investigations on the mysterious death.
According to Eden Director Anthony Njeru, Njuguna jumped the fence and ran away on August 8.
"Our facility is not like a prison where armed security officials keep vigil. The day Njuguna went missing, there was no official within," said Njeru.
But the family accuses the home of negligence, saying Njuguna was left unattended despite the fact that the management of Eden had been briefed about his condition.
"'It is a matter under investigation. We are not through with it," said Likoni sub-county police commander Jane Munywoki.
Key leads
The police are now investigating whether there was negligence on the part of the proprietors of the rehabilitation centre or if Njuguna's was a case of mistaken identity or it was a ritual.
Yesterday we established that the police also think Njuguna may have entered the ocean and attacked by the shark.
A detective involved in the probe confirmed that it has been established that Njeru had a history of escaping from rehabilitation centres.
Muslim for Human Rights (Muhuri) has issued 14-days ultimatum to the Likoni Directorate of Criminal Investigations officers to arrest the institution's officials.
The lobby group accused the centre of negligence, saying facilities for mentally ill persons are required to be guarded on a 24/7 basis.
"Some rehabilitation centres are commercial entities. Police must investigate this case or an inquest formed to established the cause of Njuguna's death," said Muhuru's rapid response officer Francis Auma.