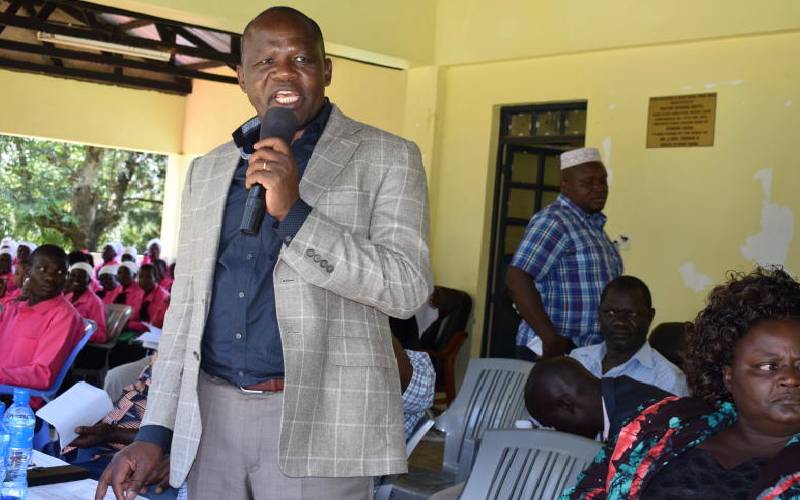 The Lake Basin Development Authority (LBDA) Chairman, Odoyo Owidi, wants the Ministry of Health to deploy personnel to counsel families whose loved ones were killed by coronavirus.
The comments come after the Ministry of Health announced that the bodies of people who die of Covid-19 cannot transmit coronavirus.
Many people killed by coronavirus have been buried in the country in a non-dignified manner due to a previous notion that dead bodies could transmit the virus.
Some of the burials were conducted in a stigmatising manner.
Read More
Owidi said most of the burial ceremonies were done against cultural practices, causing trauma to bereaved families.
He said the previous notion caused fear, hindering interaction between bereaved families and their neighbours.
Owidi asked the government to deploy counselors to offer families that buried Covid-19 victims psychosocial support.
"Many bereaved families require psychosocial support after suffering trauma orchestrated by Covid-19 deaths," Owidi said.
He challenged health practitioners in the country to be proactive to avoid making pronouncements which can cause panic.
He argued that Covid-19 deaths made many families discriminated against by their neighbours.
"It was sad when I saw my friend's wife seated in a vehicle to read the eulogy of her husband over the fear of coronavirus infections. Let our leaders be proactive in giving information about diseases," Owidi added.
Burial ceremonies of Covid-19 victims are characterised by health personnel dressed in Personal Protective Equipment (PPE) who spray a lot of chemicals on the coffin carrying the deceased.
Some close family members have even been denied the chance to view the bodies of their loved ones. Some people have been buried unceremoniously at night over the fear of Covid-19 infections.
He called for further sensitisation of Kenyans on the management of Covid-19.