HomaBay County Assembly abolishes the minority MCA position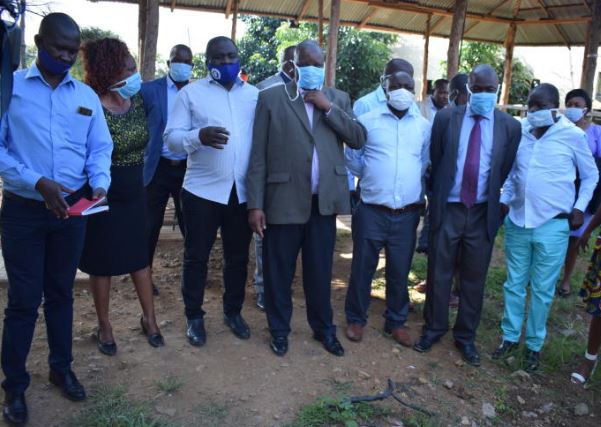 A decision by Homa Bay County Assembly leadership to scrap off the minority side of the assembly has sparked a sharp division among MCAs.
The division was witnessed on Tuesday when the assembly's proceeding was discontinued prematurely.
This is after acting Speaker Godfrey Anyango announced in the plenary that the seats of minority leader, minority whip and their deputies ceased to exist.
But the announcement angered a number of MCAs led by Ruma Kaksingri MCA Eliphalet Osuri, Walter Muok (Kanyadoto), John Njira (West Karachuonyo), Julius Nyambok (Homa Bay Town Central), Paul Adika (Lambwe), Okuku Miregi (Rusinga) and Juma Awuor (Homa Bay Town East).
The session turned chaotic, with a number of MCAs claiming they were denied an opportunity to express their dissenting views against Mr Anyango's pronouncement.
Those opposed to the announcement engaged in a fist fight as their colleagues tried to shield the speaker.
The opposers shouted across the walls in dholuo saying, "Wabiro goyou (We will beat you). Kare goya wa (I dare you to beat me)."
The commotion forced Mr Anyango to end the proceedings prematurely.
MCAs who were aggrieved by abolition of the minority post rebuked the speaker's decision accusing him of making changes without consulting members.
Osuri termed the move as a violation of the assembly standing orders. "Existence of minority side of a county assembly is anchored in the county constitution. It is an irregularity to scrap the post," he said.
The members called on the Orange Democratic Movement (ODM) party to intervene on the matter. "Let ODM step in solve squabbles in this county assembly," Nyambok said.
Homa Bay County Assembly has 60 MCAs. 58 are from the ODM party, one from Wiper party and the other who was elected on an independent ticket.
However, Mr Anyango defended his decision saying it was based on a ruling from the political party's tribunal which ruled last week that the county assembly lacks a threshold to constitute a minority side.
"Wiper party is a member of the NASA coalition hence Homa Bay County Assembly does not meet the threshold to have minority leaders," Anyango said.
Families held hostage by hippos
Area MCA Amos Murigi said hundreds of the residents are held hostage in their homes as the animals were straying in the farms.