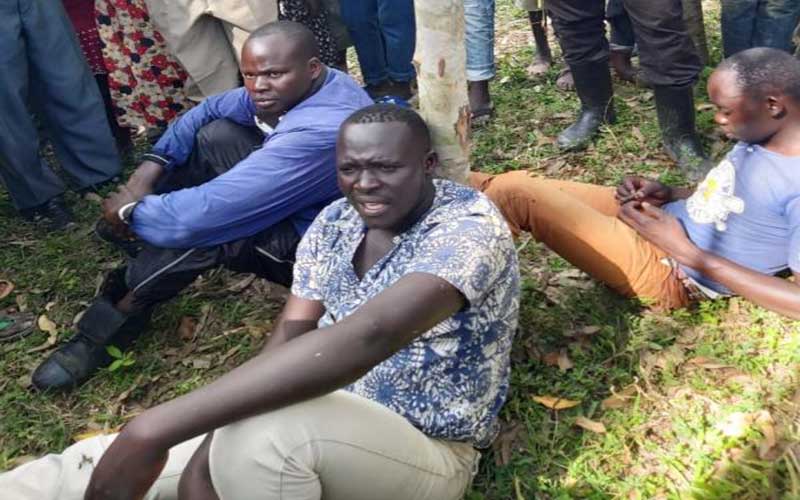 Five people drowned yesterday when a speedboat they were riding in capsized in the swollen River Nzoia in Siaya County.
Government officials said four other people survived the incident by swimming to safety.
All those who died were men. The river has flooded due to ongoing rains and its water displaced thousands of families.
One of the the survivors has been admitted to Ambira Sub-County Hospital as the search for the bodies started amid fears they may have been swept into Lake Victoria.
Read More
Alego-Usonga Deputy County Commissioner Joseph Sawe said the tragedy occurred at Sango/Asere village around 1pm, a few milometers from Ugunja Town, on the border with Ugunja sub-county.
Four of those who died are boda boda riders based at Rabar Market in Alego. The fifth victim hailed from Ugunja.
Mr Sawe who was among the first government officials to arrive at the scene of the accident, said the nine youths had taken a ride across the river when their speed boat was overwhelmed by the strong water currents and capsized.
Lucky escape
"We can confirm that five people have drowned. It was a lucky escape for the four youth given the waters are moving at a terrific speed. The search for their bodies has started," said Mr Sawe.
He added: "We received a report about the accident around 3pm and quickly assembled a rescue team. One of the four survivors did not know how to swim. He, however, grabbed a life saver jacket from the boat which he used to stay a float before he was rescued."
Mr Chris Owalla, from Community Initiative Action Group, said the accident would not have happened if the owner of the boat prevented the youth from using it.
Sources said a coxwain came with the motor boat from Port Victoria to visit relatives before giving it to the youths who were excited to sail in it.
"Villagers, mostly boda boda riders from Rabar Market, saw the motor boat and went into a frenzy. They asked the owner to allow them use it and he did. Tragedy struck soon after," said the source.
Another witness said the youths crossed the river, but their vessel was overwhelmed by waters on their way back.