Siaya victim's kin test negative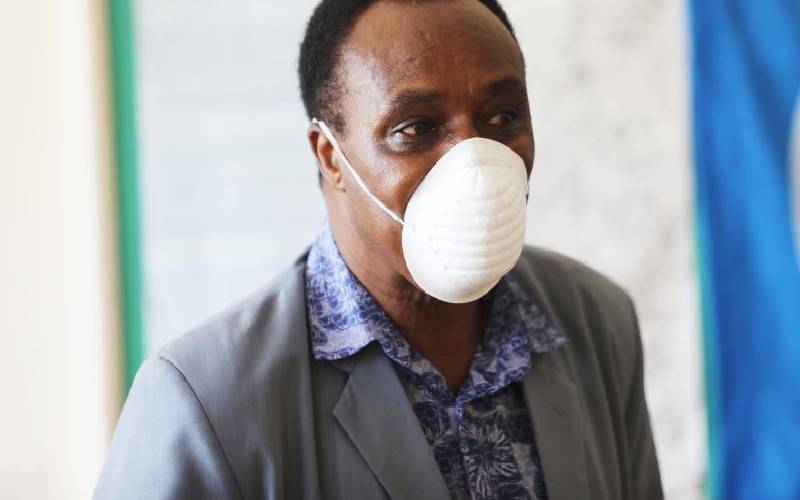 Fourteen people who had contact with former port worker James Oyugi, who died of coronavirus, have tested negative.
They have since been released from quarantine where they had been held for 14 days.
Those released include Oyugi's close family members, a taxi driver and a mechanic whom he interacted with in Kisumu and Awasi.
Health workers from Matibabu clinic in Ukwala, Ugenya sub county, where the deceased had received treatment, were among the 14 people released.
Siaya County Health Executive Dorothy Owino said they cleared tests on Saturday and will be releasing some of those who conformed to quarantine guidelines.
Free to go home
"We shall be releasing some of them today like we did to the 14 other members yesterday. Determination of who leaves quarantine is a technical process that doesn't warrant sharing in public," Owino said.
A family member of the late Oyugi, who sought anonymity, yesterday told The Standard that 14 more family members were still in quarantine.
"Some of our relatives who were brought to quarantine are being released. They are not part of the 14, who were already released yesterday," said a source from the family.
Oyugi, who may have contracted the virus in Mombasa, worked with Kenya Ports Authority (KPA).
His hurried burial elicited anger since it was done at midnight in a bizarre ceremony conducted by Ministry of Health officials. The burial left villagers in shock.
By April 20, 418 cumulative tests had been done in Siaya County