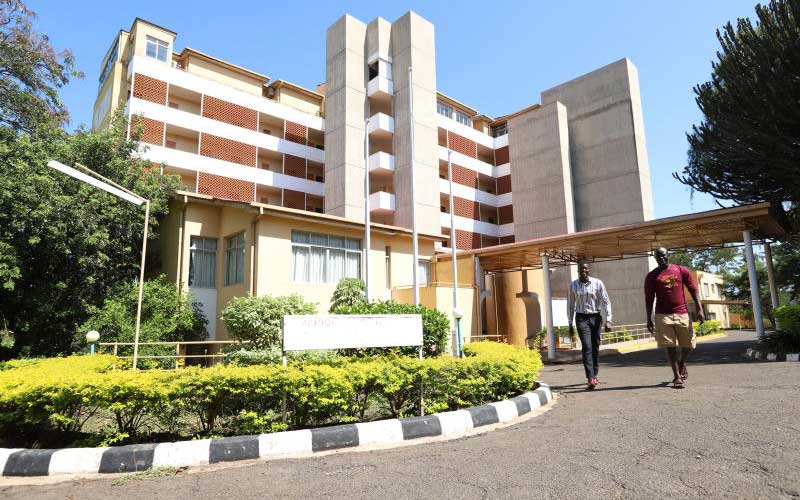 The iconic State-owned Sunset Hotel in Kisumu has been dealt a further blow after the only remaining permanent staff resigned. General Manager Joseph Oduor was left to steer the limping facility after the board of directors sent the entire 50-member staff home last June and picked a lean team on contract basis. In a letter seen by
The Standard
, Mr Oduor said he was taking a break to 'pursue other interests'. "I hereby tender my resignation from the employment of Sunset Hotel Limited as General Manager with effect from March 31, 2020. I take this opportunity to thank the board of directors for having given me an opportunity to work for the hotel for the last three years," reads part of the letter that was signed on February 29.
SEE ALSO: Sh475m Kisumu market kicks off
Oduor yesterday confirmed that he will be exiting at the end of the month. "It is true I presented my resignation, and I will be leaving when the day comes." The GM was hired in 2017, which was the same year former Auditor General Edward Ouko declared the hotel a bad investment after it had accumulated losses amounting to Sh117 million. Tourism Fund Corporation Manager Jonah Orumoi said the board had received Oduor's letter and was working on getting a replacement. "The man has worked well and if he decides to take a rest then we cannot belabour it. The business has to continue," said Mr Orumoi.
Employees sacked
SEE ALSO: Sh2b for slums upgrade
The temporary closure of the facility last year and subsequent sacking of employees was seen as a huge step towards revamping the two-star hotel that is part-owned by the National Government through the Tourism Fund Corporation, and the County Government of Kisumu. Oduor's resignation comes amid speculation that there are ongoing discussions to dispose the facility. Last year, the Tourist Finance Corporation warned investors against bidding for the hotel, citing a tussle with the county government over a foiled attempt to redevelop the facility. Orumoi, however, declined to comment on the rumours of the hotel's disposal, saying it was not the right time for such a discussion. "Kenya is currently engaged in serious issues like the coronavirus outbreak. If there are talks on the sale or leasing of the facility, then there will be a right time to discuss that," he said.
SEE ALSO: Relief as key road set to be repaired
Reached for comment, Governor Anyang' Nyong'o said, "We are currently handling the coronavirus issue, and once we settle down we will look into the issue of the hotel. But as things stand, I am not aware of any plans to dispose it." The hotel is not out of the woods yet, with suppliers said to be demanding at least Sh20 million in arrears. The payments date back to 2015. Two traders, Peter Ouko and Celestine Nombi, who claim to have supplied potatoes, vegetables and fruits, say they are owed more than Sh900,000 and Sh1 million respectively. The hotel sits on a scenic nine acres on the shores of Lake Victoria and overlooks Impala Park Sanctuary that is home to the rare Sitatunga antelope.