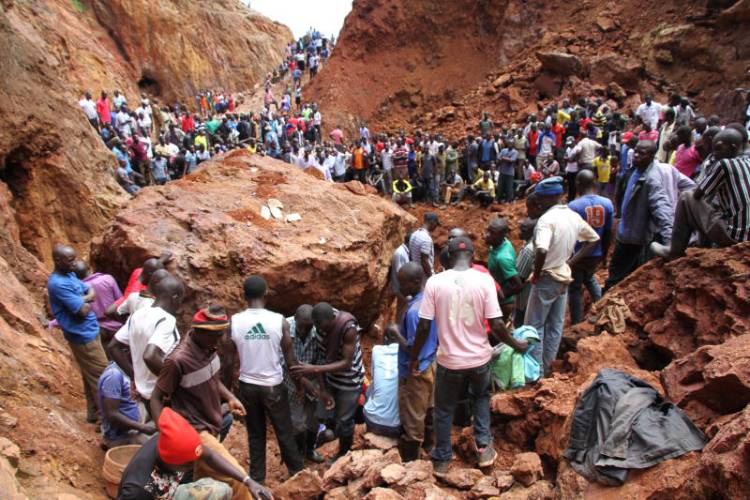 At least four gold miners were killed and sixteen others injured after a gold mine wall collapsed at Osiri Matanda in Nyatike, Migori County.
The authorities attributed the Wednesday evening accident to the activities going on in the tunnel and the weak walls.
"The four miners are amongst those who were trying to build the tunnel when a big stone fell on them," Mikai Area chief David Oula told The standard.
According to the Chief those who died are Ezra Juma, Charles Owino, Oyudi and Asiko, aged between 30 and 35 years.
"The rest who suffered injuries were taken to Migori Referral Hospital where they were treated and later discharged," Oula said.
Read More
This happens a year after six miners were buried alive at Nyatike coppers mines.
Oula urged the miners to keep off the gold mine site during this rainy season.
"The bodies of the diseased have been taken to Migori County Referral Hospital where autopsy will be done," Chief Oula said.