Kisumu County Assembly speaker has work cut out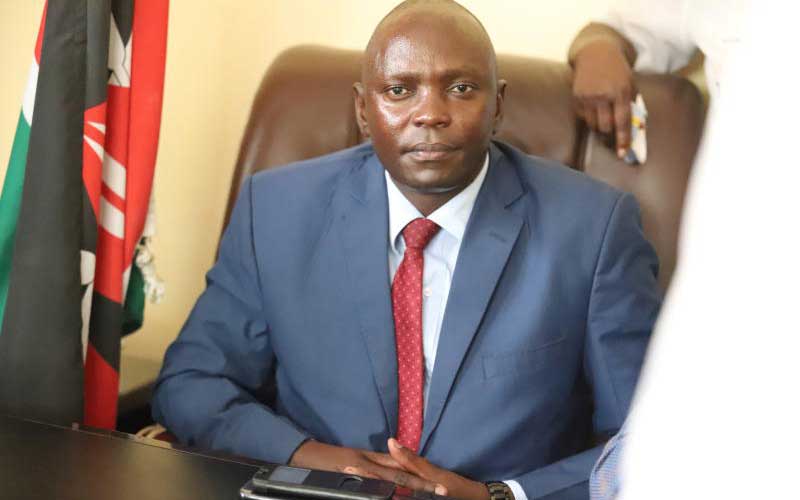 Newly elected Kisumu County Assembly Speaker Elisha Oraro (pictured) has his in tray full.
Mr Oraro who had to quit as Kisumu North MCA, inherits an assembly known for confrontations.
MCAs unanimously voted for him to replace beleaguered Onyango Oloo who was impeached after he was charged in court over corruption allegations related to his stint as chairman of the Lake Basin Development Authority.
Oraro faces a daunting task to transform the image of the county assembly dogged by claims of corruption.
He is also expected to address poor financial decisions made by the previous regime including the move to rent premises that the Assembly was not utilising despite using millions of taxpayer's money to secure the property.
According to documents seen by Sunday Standard, the county assembly has been paying about Sh1.2 million monthly for three floors and parking slots from July 1, 2018, and still owes the landlord about Sh13 million as at June 10, last year.
Mr Oloo had planned to relocate offices to the rented premises and had secured a budgetary allocation for the same.
Reports by the Auditor General and other agencies, painted a gloomy picture of expenditures of the assembly which include funds that could have been lost through controversial payment of honorarium allowances.
Since 2013, the House has not known peace with the leadership struggling to bring order. Former Speaker Anne Adul's tenure was marred with chaos involving MCAs in the chamber. Similar scenes were witnessed during Oloo's tenure.
Oraro is also expected to lead the construction of a new county assembly which his predecessors failed to achieve.
The newly elected Speaker has declared that he is up to task and urged MCAs to rally behind his leadership.
"We need to work as a team. We are faced with a number of challenges but we are beginning today to resolve the issues and restore sanity at the county assembly," said Oraro.