Police rescue abducted girl, arrest five suspects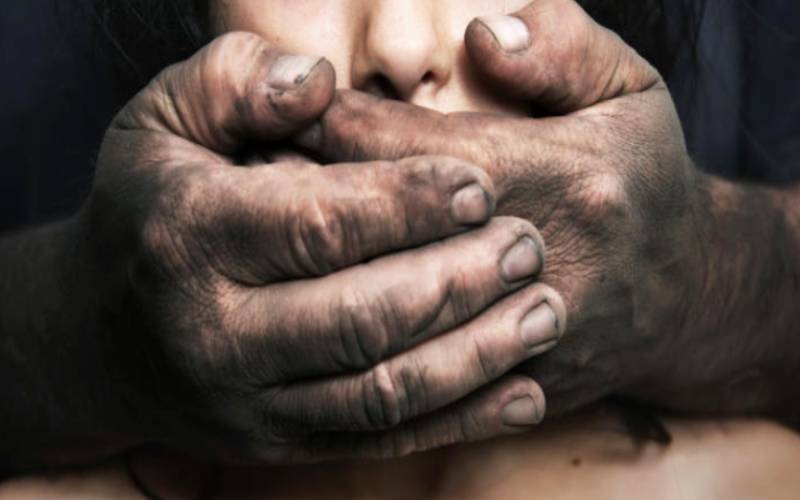 Detectives have detained five suspects in connection with an alleged abduction of a 14-year-old schoolgirl who was rescued on Thursday night.
She had been missing for three weeks.
The five include three male students from Kisumu Polytechnic and two girls who were also found in a single-roomed house in Arina Estate where the girl was found.
Officers got a tip from neighbours who raised suspicion about the girl who had been spending nights with the three men in the house.
The girl narrated the ordeal she went through at the hands of her kidnappers.
She was last spotted on January 5 in the company of a pharmacist at a local bar before the pharmacist booked her into a lodging.
The suspect reportedly first met the girl when she sought treatment at the facility where the pharmacist in December last year.
Investigations indicated that the medic communicated with the girl several times on the family phone.
Looking frail and scared, the girl said the pharmacist was the first person to defile her.
"The pharmacist lured me into the hotel and defiled me before leaving me there," she alleged.
Last week, Joel Wanda, a pharmacist at St Elizabeth Chiga Health Centre, was charged with her abduction.
He denied the charge before Winam Senior Resident Magistrate Fatuma Rashid and was released on Sh100,000 bail.
On Thursday night, however, the girl was found in the house.
Two other girls who had visited the house were also arrested and taken to Kondele police station.
Neighbours said the men lied to them that the girl was due to join the polytechnic.
Suspects Albert Omollo, Duke Nyakamba and Joel Onyango are all aged between 19 and 23 years.
They denied abducting the girl and claimed she lied to them that she was an orphan.
"We have been giving her accommodation because she claimed she had nowhere else to go," Omollo said.
The girl said the suspects defiled her in turns.
The suspects will be charged on Monday.