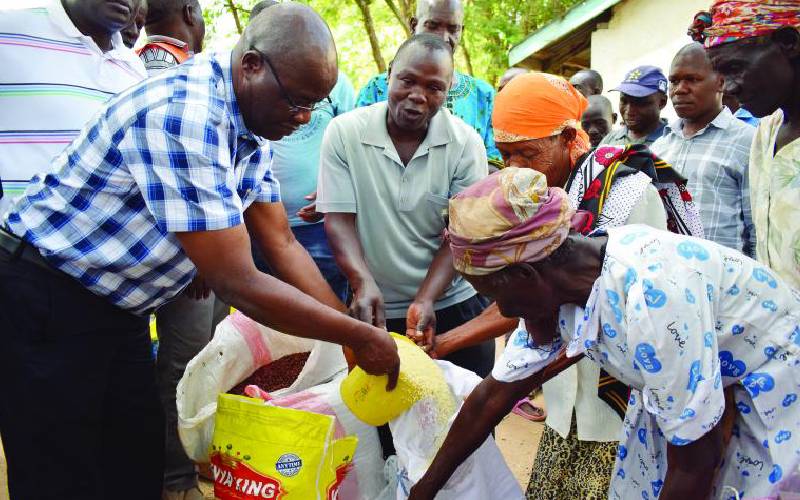 More than 2,500 flood victims in Homa Bay County have benefited from Sh2 million humanitarian assistance from the county government.
The county administration on Friday distributed relief food and water tanks to affected residents at Kobuya and Osodo primary schools, where some victims are still camping after their homes and farms were destroyed by floods.
The initiative led by County Secretary Isaiah Ogwe came after protests from displaced residents over what they termed neglect by the local administration.
County officers distributed rice and beans to 400 households at Osodo and 178 households at Kobuya camps in Rachuonyo North Sub-county amid promise that more effort would be made to alleviate suffering.
"This is a new year gift we are presenting to people who were affected by floods. We will proceed to other parts of the county where there are other victims," said Mr Ogwe.
Read More
County administration regretted the delay in delivering the aid, arguing it was occasioned by "tedious" procurement procedures.
Finance Executive Nicholas Koriko said, "We cannot watch our people suffer. We must do all we can to reduce the suffering."
The residents also lost crops, some ready for harvesting to the floods.
"Destruction of crops in our farms has predisposed us to serious famine. We call upon well wishers to come to our aid," said Kennedy Ochola, manager of Osodo camp.