Governor Awiti sacks 400 revenue officers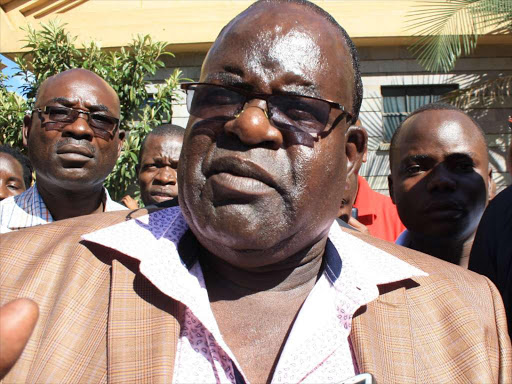 More than 400 revenue commission agents in Homa Bay County have been sacked over theft allegations.
The collectors, who were employed by the county last year, were being paid on commission as per money collected but were not remitting all the money collected, creating a shortfall in revenue targets.
Speaking when he presided over the swearing-in of four chief officers at the county headquarters on Wednesday, Homa Bay Governor Cyprian Awiti vowed to sack more officers.
"There are people who collect revenue and keep the money in their pockets instead of submitting them to county bank accounts," Awiti said.
At the same time, the governor directed each of his executive members to identify people from their departments to act as revenue collectors as a lasting solution is being sought.
The governor also banned a trend in which some county departments have been keeping their revenue in departmental accounts. Such revenue is collected in the form of payment for land rates, liquor licenses, plot rents among others.
County treasury
This now means the departmental heads who want to spend revenue collected must request for the funds through the county treasury.
"Any money collected from tax payers must be deposited in one account to avoid pilferage of public funds," Awiti said, adding that anybody found stealing will be prosecuted.
"I have no more time to answer hard questions about poor revenue collection," he said.
Governor Awiti was grilled on Thursday last week by the Senate Public Accounts and Investments Committee over poor revenue collection by the county.
The chief officers sworn in are Noah Otieno (Finance), Moses Buriri (Sports), Prof Donald Ogweno (Water) and Robert Sangori (Lands).