Governor shares fears of nearly going blind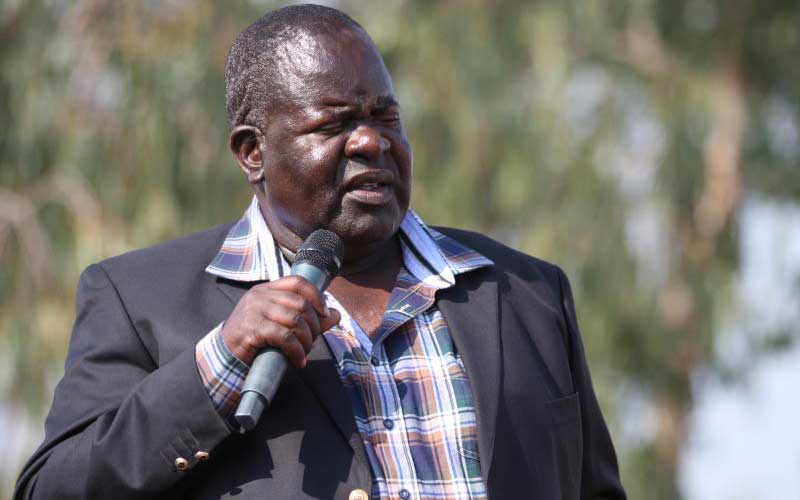 Homa Bay Governor Cyprian Awiti (pictured) has revealed how he has been battling an ailment that almost cost him his eyesight.
Mr Awiti was speaking today when he resumed duty after being away from office for several months.
"I was on the verge of losing my sight some time back. It was a very painful situation. I thank God and the people of Homa Bay for their prayers, which delivered me from the problem," Awiti said.
He added: "I will not forget what God has done to me. I am now able to see very well and discharge my duties as usual."
Awiti recounted how he temporarily lost his sight and was forced to seek prompt treatment, after which his doctors recommended complete bed rest.
The governor presided over the swearing-in ceremony of the County Executive Committee Member for Transport and Infrastructure Samuel Nyaoke.
He also toured various development projects in Homa Bay town where he warned members of his executive to focus on their mandate instead of getting involved in 'gossip clubs'.
The governor said he was aware that some Cabinet members were sharing sensitive information with politicians who were fighting his administration.
"If you know you have been leaking secrets of this government for your personal benefit, your days are numbered. You can as well leave before we deal with you."