State orders families to leave Gwassi, Rang'wa forests by December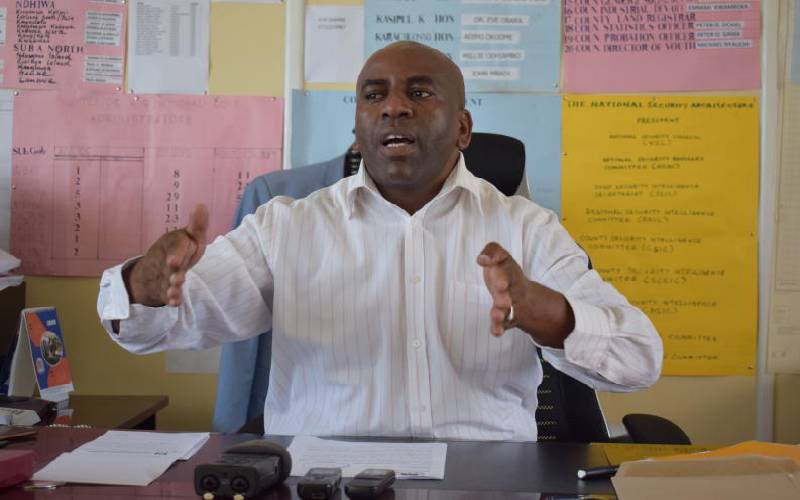 More than 120 families residing in Gwassi and Rang'wa forests in Suba, Homa Bay County face eviction following the government's plans to conserve the forests.
County Commissioner Harman Shambi has issued a 60-day notice for residents to vacate the forests where they have been living in for the last 10 years.
"The families live in gazetted forests. I have given them 60 days to move out of the forest lest they will be evicted forcefully," said Shambi.
He accused the families of occupying more than 1000 hectares of land on which they live and practice crop propagation.
The administrator argued that residents who have encroached the forests are a threat to the ecosystem in the area.
"The forests are some of the key water towers in the region. Destroying them will lead to desertification," said Shambi.
The encroachment is said to have led to the decline in the volume of water in major rivers in Nyanza which are used by thousands of residents for agriculture.
Many streams have dried up in Suba due to destruction of the forests.
The Suba residents are also accused of taking advantage of the encroachment to perpetrate criminal activities.
"There are people who take advantage of the forests to grow bhang and other illegal activities. The law will catch up with them," he warned.
There have been previous attempts to evict families that have encroached on forest land in Homa Bay, but the efforts have never been successful.
Other forests in the county such as Kodera and Wire in Rachuonyo South are also under threat. Due to massive illegal logging.