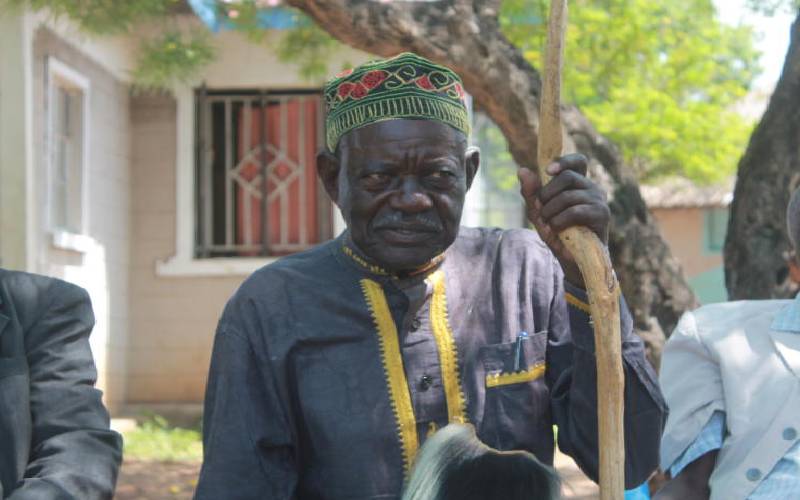 The Luo Council of Elders has told residents not to hide children with disabilities during the national population census exercise. Led by council chairman Nyandiko Ongadi, members Wilson Liech, Simba Amadi and Dan Osano, the elders said every member of the community should be counted including all those with disabilities. The children have various forms of deformities including metal and physical disabilities. Ongadi said the council is aware some residents might be tempted to hide children with disabilities especially those who are mentally challenged.
SEE ALSO: Judge orders agency to open census servers
"I am urging residents of this region not to hide any child even if they are suffering from mental disabilities. We want everybody to be included in the census," Ongadi said. He told Nyanza residents to understand that the exercise will be used in allocating national resources for the region. "Let everybody in Luoland understand that census is a very important and rare exercise that should be treated with due seriousness," Ongadi added. The elders urged the youth to cooperate with census officials and ensure they are counted. "No youth is expected to cause any obstacle during the counting exercise," he added.
The elders addressed journalists at Ongadi's home in Kendu Bay. They called on political and religious leaders from the community to encourage residents to participate in the exercise. "We appeal to all leaders from Luo community to encourage people to ensure nobody is left out during the exercise," Ongadi added. Amadi and Liech urged fishermen to stay indoors during the nights of the census. "We support the resolution by fishermen leaders in the beaches not to allow anybody to access Lake Vitoria during census exercise," Amadi said.