Siaya ward administrators linked to Sh32m fraud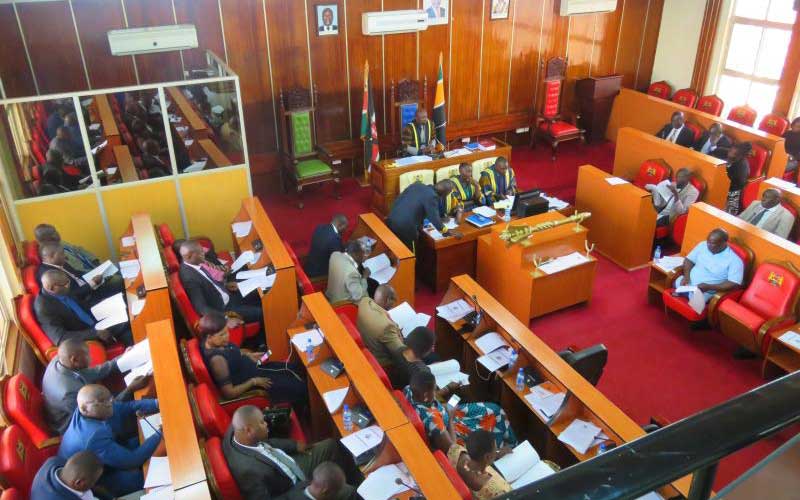 A report by the County Assembly committee has revealed how ward administrators paid millions of shillings to ghost members of Project Management Committee (PMC).
According to the report by a sectoral committee on Finance, Trade and Industry, Sh32.5 million had been paid to PMC members as from October 2018 to February 2019, but physical verification indicated misappropriation and unauthorised payments.
In West Yimbo, Sh1.14 million is said to have been paid to PMC members, but when the committee visited the ward on June 11, 2019, it found several cases of falsified signatures on the payment list.
"The committee noted several instances of doctored payments, most members received an average of Sh3,000 but the payment list indicated Sh18, 000 and above," read the report signed by by the committee chairman Peter Oduor.
Water project
The report also revealed that names allegedly paid for the Nambo water project were not PMC members.
"The committee confirmed that payments were not made to the PMC members and the ward administrator named should be compelled to refund the aforementioned amount of Sh866,900," read the report.
The report also raised questions on how PMC members in North Alego Ward signed blank payment forms and that most of them confirmed to have been paid Sh5,000 and not Sh21,000 as recorded.
In Gem sub-county, Sh223,000 was paid to non-existing PMC members.
"The committee found out that most projects in financial years 2015/2016 and 2016/2017 did not have PMC members and that the ward administrator wrongly claimed money for projects," claimed the report.