Extortionist posing as police officer arrested in Migori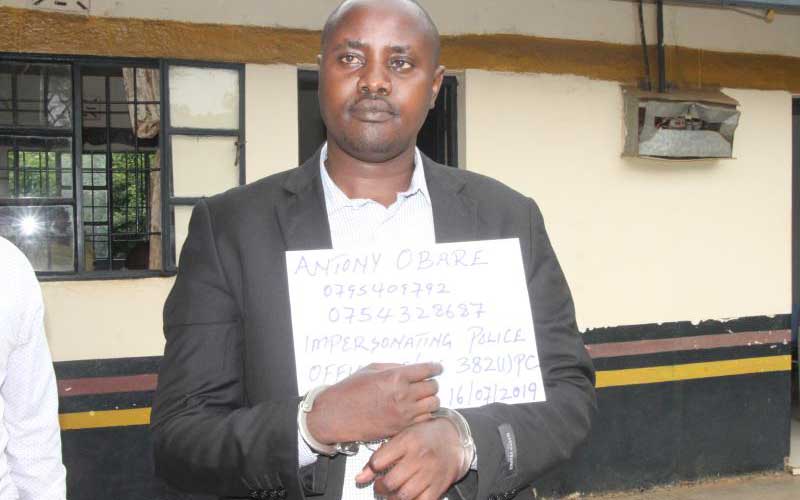 A 38-year-old man is being held in Migori for allegedly impersonating a police officer.
The suspect was arrested as he reportedly extorted money from a nurse at the Migori County Hospital, posing as Senior Superintendent police officer (SSP).
Migori County Police Commander Joseph Nthenge confirmed the arrest yesterday, saying the suspect was cornered by officers who had been tipped on his activities.
"Police got the information before he was lured to Huduma centre in Migori town where he was arrested," said Nthenge
Nthenge, said the nurse raised the issue with the police after she suspected the man.
"He told them he is a police officer attached to CID and is on field duties," said Nthenge.
The suspect was found with a police identification card of a Senior Superintendent of Police attached to the Criminal Investigation Department.
"He was found with a fake police ID. We suspect he must have used the fake documents to con members of the public," said Nthenge.
The officer said his ID card shows that the suspect was a resident of Suba Central location, in Oruba.