Call to stop sand harvesting along Lake Victoria shores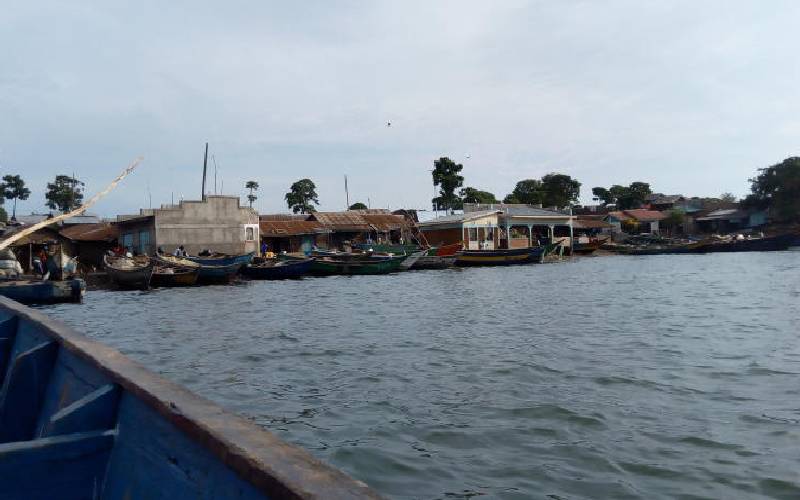 Delegates attending an East Africa regional meeting in Kisumu have called for urgent steps to stop sand harvesting along Lake Victoria.
The delegates who spoke at Kisumu's Tom Mboya Labour College during the Lake Victoria Local Authorities Co-operation (LAVRLAC) meeting, said sand harvesting is turning fish landing beaches into deep gulleys.
They appealed to Kenya, Uganda and Tanzanian governments to come up with strong laws to stop beach destruction.
Just last moth, the National Environment Management Authority (NEMA) stopped an investor using heavy machinery to harvest sand from a beach near Kendu Bay in Homa Bay County.
On Friday, the delegates protested against wanton sand harvesting along the shore, saying it has resulted in massive environment degradation and destroyed fish breeding zones.
They said the reluctance by East Africa to stop sand harvesting by the lake has added misery to fishermen who are feeling the pinch of massive fish imports from China.
"The ailing fishing industry which is a livelihood for millions of people living along the lake is as a result of neglect. Right now, Chinese fish has flooded the markert, rendering local fishermen jobless," said Patrick Bumbo, the vice chairman of the Uganda chapter of LAVRLAC.
He added: "We mine sand from the lake and we deposit all the waste into the lake yet expect the fish to survive."
The delegates resolved to push their countries and municipalities to enact by-laws that would prescribe heavy punishment for those destroying the environment.
A Kisumu County Assembly member, Sally Okudo, from Seme Ward said Kisumu will enact tough laws to protect the lake.