Nyong'o, sister face jail for contempt of court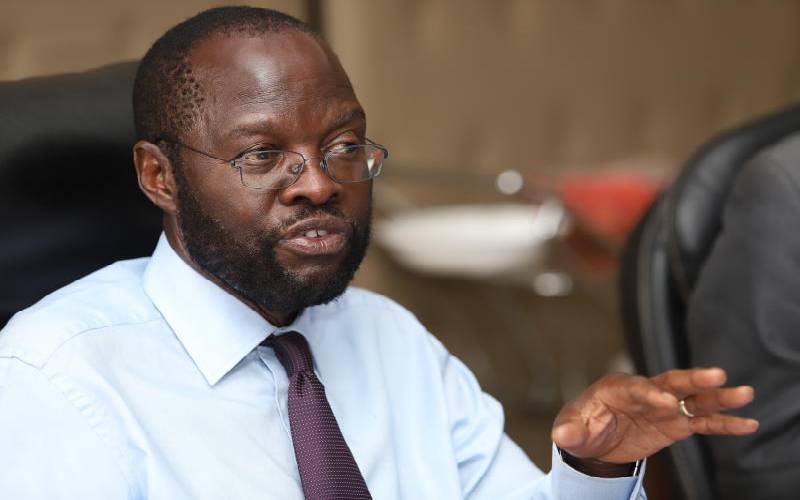 Governor Anyang' Nyong'o and his sister Nyogoy Nyong'o could be jailed for up to six months after the High Court in Kisumu yesterday found them guilty of contempt.
Both are expected to appear in court on May 28 when the judge will deliver his sentence, while giving orders for further directions.
Justice Thrispisa Cherere found the Governor and his sister guilty of disobeying court orders directing them to share their father's multi-million-shilling estate with their nephews.
The orders that were issued in October 11 last year revoked the administrative certificate that placed the duo as the sole administrators of the expansive estate.
The court had also directed them to present documents that show they have opened an account for their father's estate beginning July 9 2014.
Nephews ignored
Nyongo's nephews, Geoffrey Omondi and Kenneth Odhiambo, had asked the court to have their families included in the list of beneficiaries.
They had claimed that Mr Nyong'o had ignored their request.
In December last year, Mr Odhiambo made an application seeking to have the governor and his sister jailed for contempt, after they failed to comply with the orders.
In the application filed under a certificate of urgency, Odhiambo had sought five orders, including prayers for a jail term for Nyong'o and Nyogoy for a period not exceeding six months.
According to Odhiambo, the two, while backed by other family members; Susan Mudhune, Esther Nyong'o and Mary Owiti were yet to open an account for the estate.
"The estate stands to be wasted if an account is not opened for the purposes of depositing all proceeds from it," Odhiambo said.
Nyong'o and his sister have opposed the application, saying that they have appealed the orders that were initially issued by the lower court.
Nyogoy also told the court that she was representing her brother Nyong'o in the appeal.
Ensure order
In her ruling, however, Justice Cherere said that the two have not denied that they disobeyed court orders.
She noted that a notice to appeal the said orders did not give them a right to defy the court.
"The essence of the power to punish for contempt is to ensure that the dignity and authority of the courts is maintained. Obedience to court orders is to ensure that there is law and order," said the Justice Cherere.