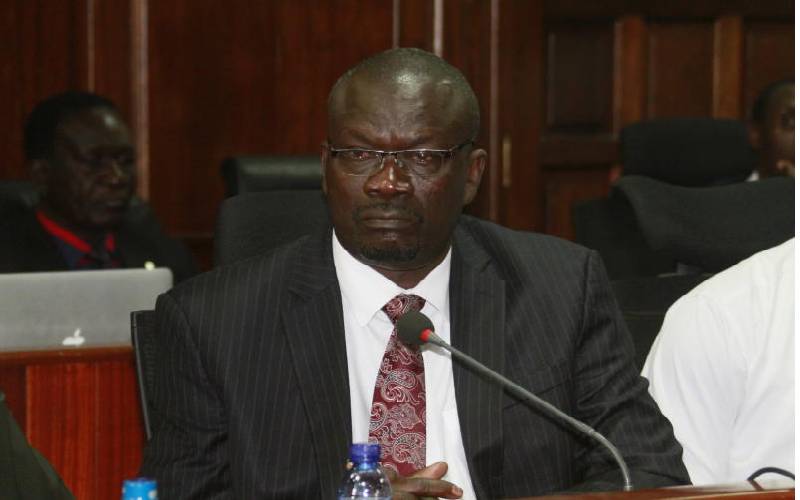 Siaya County Government has appointed a six-member audit committee to oversee the financial operations of the county.
The new committee will help promote a prudent financial management and provide independent expert assessments on county activities and projects.
The committee according to county officials will also serve as the key element in the governance process.
The committee will be chaired by Khama Onjure with Jemima Olunga named the secretary.
Joshua Rangi, Francis Sewe, Joseph Onyango and Pamela Odera are the other members.
The six members who are all qualified accountants have been mandated to audit all offices and departments of the county including that of Governor Cornel Rasanga since 2017/18 financial year in a bid to ensure transparency and accountability.
Speaking during the inauguration of the six, Rasanga directed finance county executive Richard Mungla to induct the committee members to enable them understand their duties before they begin the work.
"I want them to understand their roles to help put the financial reports and documents in order. They will help the county have quality internal audit. I expect to get timely reports and advice from the team," said Rasanga.
The Governor who promised his full support to the team told the audit committee to keenly monitor financial documents of each department to ensure transparency.
The Governor acknowledged the improvement in the reports for the financial 2017/18 as compared to previous years.
"I have higher expectations for even better financial reports as the year moves. The committee is critical to ensuring adherence to external audit reports recommendations. Every county should have strong audit committee to oversee the financial operations of the county," he noted.
Rasanga said naming the team is a big step towards ensuring the management and utilisation of the financial operations.
According to Governor, the term of the committee will last for three years.
The formation of the committee is expected to also improve the revenue collection.