State to block sims cards for those without Huduma Namba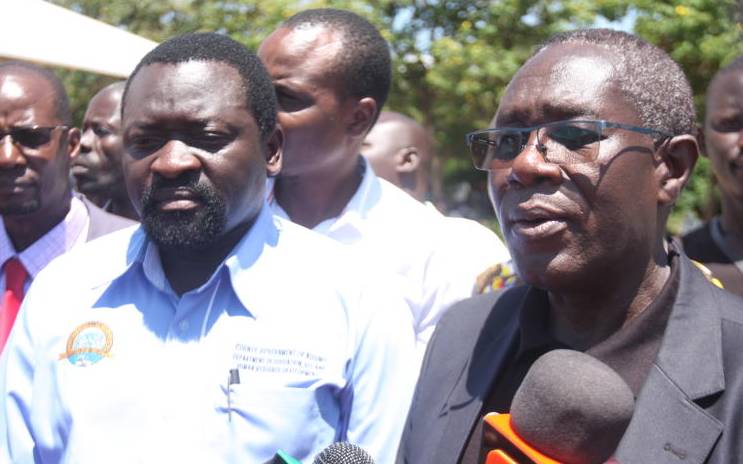 You will not be able to use you mobile phone if you will not have acquired Huduma Namba by the end of the deadline in May.
Communications Authority (CA) says the government will switch off sim cards of those who will not have been registered in the National Integrated Identity Management Systems (NIIMS).
Director General Francis Wangusi, who spoke in Kisumu yesterday emphasised importance of the new programme saying there will be serious consequences for those who will miss out within the next 45 days.
But barely hours later, the Chief of Staff at the Office of the President Nzioka Waita said in a tweet that the Government will obey the court orders that stated no one would be denied services for not having Huduma namba.
"For the avoidance of doubt Huduma Number Registration is a voluntary excercise in compliance with the ruling of the courts. There is no directive from the Government to institute any punitive measures against those who don't register.More emphasis will be laid on civic education," he said.
Wangusi said those who fail to meet the deadline will not be able to use their mobile phone, including inability to access M-Pesa, Airtel Money as well as ATM withdrawals.
No turning back
Wangusi said they will work with mobile telephone firms to disconnect sim cards of those who fail to get listed.
"We are taking stock of the registration and by the time the exercise ends, we shall ask the service providers to deactive such numbers," he said.
He told delegates attending the ICT week celebrations in Kisumu the government will not go back on its resolve to promote digital listing.
"Some people are reading malice in this. However, it is part of government efforts, to leverage on the fast-growing technology, to fight cybercrime while protecting people's data and privacy," said Wangusi.
He added: "No one will ever travel abroad of even get a visa unless they have Huduma Namba and so, let us comply and register. It will also make it easier for citizens to access government services."
"That is why we will ask all mobile operators to block and register afresh sim card of all persons who will not have registered by the close of Huduma Namba listing."
The Government to register nearly 50 million Kenyans for a digital database in the Sh6 billion plan.
Controversy hit the procurement of the biometric kits used in the exercise last July after it emerged three firms were invited to bid instead of going through a competitive process.