Governors to push for more cash as they meet President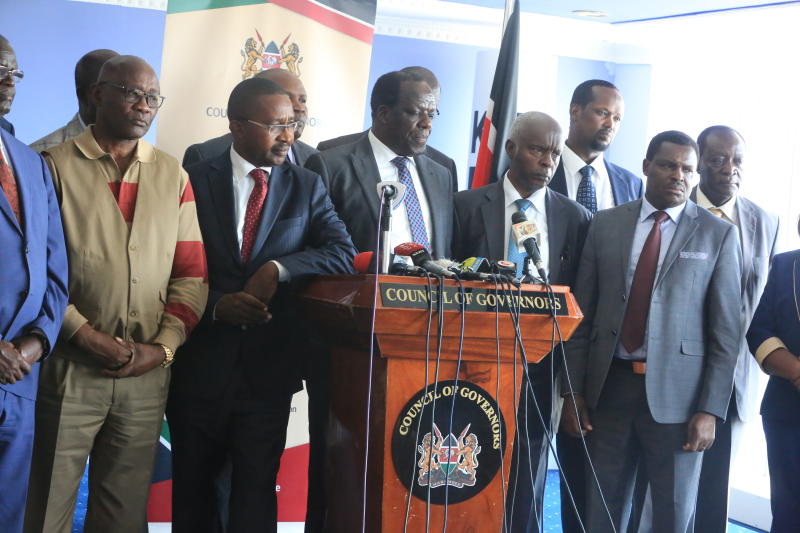 The push for more funds to run the devolved units will top the agenda as county bosses meet President Uhuru Kenyatta at State House this morning.
The Standard established yesterday that Uhuru is set to host the Council of Governors under the umbrella of the second County Peer Review Mechanism (CPRM) today.
The CPRM is a tool for promoting good governance and sustainable development in the devolved governments.
Yesterday, the Council of Governors Chairman Wycliffe Oparanya confirmed that the meeting was on and that they will seek the President's nod for more cash.
"For devolution to function effectively, the devolved units should be given money to serve the people at the grassroots more effectively," said the chairman.
Oparanya said additional cash would also enable them to effectively implement the President's Big Four Agenda.
But because the Treasury slashed equitable share of revenue to the counties for the year starting July to Sh310 billion from Sh314 billion in the current year, this wouldn't be easy
So far the governors reached a deal with the Devolution ministry and the Senate to get more cash during the recent week-long annual Devolution Conference held in Kirinyaga.
A resolution of the forum tasked the county administrations, the Treasury, Parliament and the Commission on Revenue Allocation to work on modalities for the increase.
The governors will squarely use the sessions within the CPRM arena to undertake self-monitoring.