MCA to remain in custody after denying five counts of forging academic documents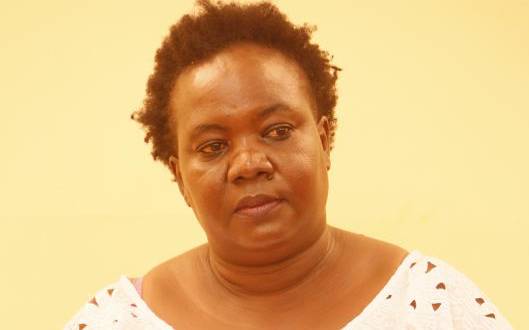 A member of the Kisumu County Assembly will tomorrow know if she will be released on bond after she denied forging academic papers.
The court today ordered Pamela Akinyi Odhiambo to be detained at Kakamega Police Station after the Director of Public Prosecutions (DPP) opposed her bond application.
The court further issued an arrest warrant against a clerk at KCA University said to have aided in the forgery.
Ms Odhiambo, who represents Manyatta B ward, was charged with presenting a false completion letter from KCA University, Kisumu campus, to enable her to vie in the 2017 General Election.
The purported completion letter showed she had graduated from the university with a diploma in county management and governance when she had yet to hand in her project to qualify for the certificate.
She faced a second count of uttering a false document to the Ethics and Anti-Corruption Commission's investigating officer, Ben Keverenge.
Odhiambo was also charged with presenting a false self-declaration form to the Kisumu East constituency returning officer, Yvonne Achieng.
False declaration
She was further charged with wilfully making a false statutory declaration to Kisumu Chief Magistrate Julius Ng'ang'ar on November 23, 2016, contrary to the Oaths and Statutory Declarations Act, 2003.
She denied all the counts when she appeared before Kakamega Chief Magistrate Bildad Ochieng yesterday.
The DPP, through State Counsel Paul Juma, asked the court to deny the accused bond, saying the investigating officer had received information that she had forged more documents.
Mr Juma submitted that being an elected leader, she was likely to interfere with the investigations.
Through lawyer Antony Achura, the MCA asked the court to disregard the DPP's request, saying the detectives had broken into her home and confiscated all original documents. The lawyer said the DPP was trying to use the court to aid in the investigations and that the accused was not a flight risk.