Police ordered to kill armed gangsters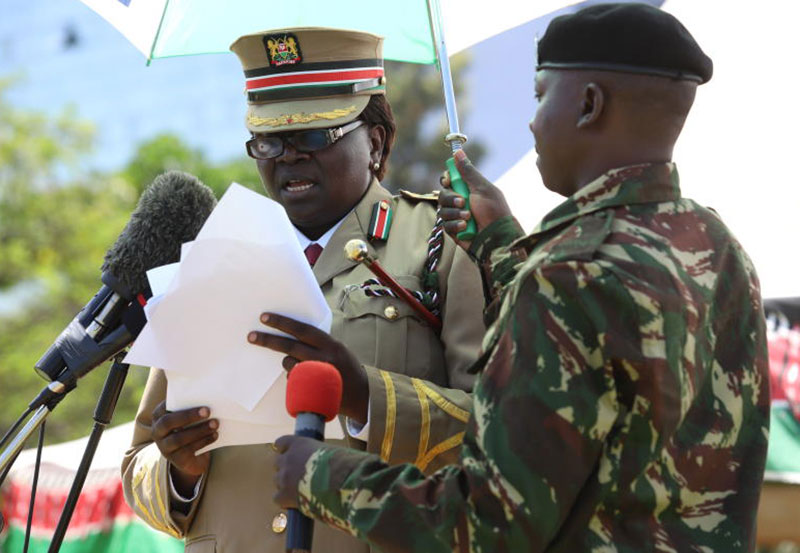 Police have been asked to shoot to kill armed gangs robbing and terrorising residents.
Speaking during Jamhuri Day celebrations at the Jomo Kenyatta Grounds yesterday, Kisumu County Commissioner Pauline Dola said operations of the organised gangs had spiraled out of control and a sting operation would be launched to fell them.
Dola announced that a shoot to kill order was up against the gangs, mostly seen riding on motorcycles.
The orders came two days after goons tortured, sexually assaulted and killed Mary Kore Abudho, a 73-year-old retired teacher, at her home in Rabuor.
The attackers, who got into her house after breaking its wall, also critically injured her son.
Two days later the attackers traced Abudho's daughter in a neighbouring village and thoroughly beat her up.
"We know there have been insecurity concerns caused largely by the return of organised crime. We know of armed motorcycle gangs, which have been disrupting peace and robbing residents at gun point... we are going to get rid of you," she said.
The directive also follows a recent public outcry sparked by a series of armed attacks in the city, some done during the day.
A month ago, a police officer turned victim of the armed attacks. The Administrative Officer was shot dead and his rifle stolen.
Between then and last weekend, four more deaths linked to armed attackers have been reported, according to rights activist Audi Ogada.
In Milimani, the gangs force their way into homes as owners drive in then rob them of cash and valuables. Members of the Asian business community are gangs' soft target in the estate.
Dola said to further tame insecurity, disco matangas had been banned. "These add no cultural value and are only brooding grounds for criminals. They use such hideouts to craft their plots," she said.