Sharon's family seeks Sh3.5 million for burial and education of children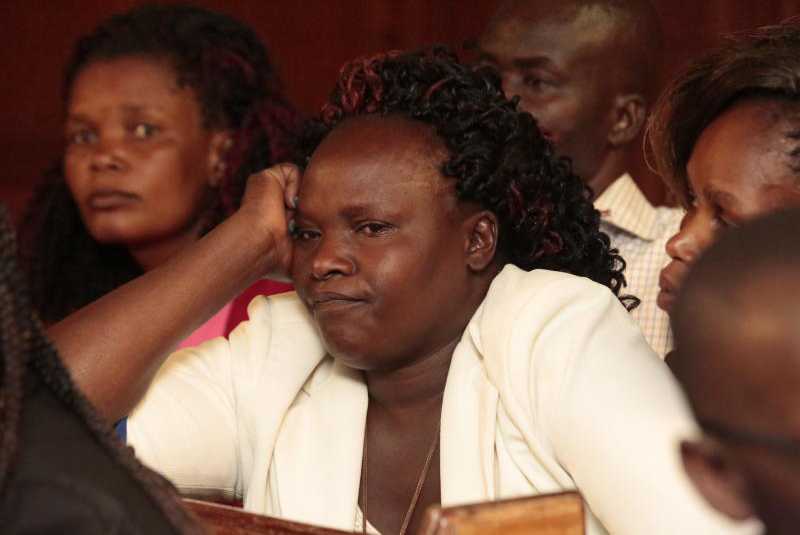 The family of slain university student Sharon Otieno is now seeking for Sh3.5 million to cater for the education of the three children she has left behind as well as her burial.
According to the family, about Sh1.3 million will be used in the burial expenses for the deceased whose burial has been slated for October 19.
Ms Otieno was killed after she was kidnapped alongside journalist Barrack Oduor on September 3. A number of suspects including Migori Governor Okoth Obado have been charged with her murder.
Yesterday, Melida Auma, the mother of Ms Otieno told The Standard that she feared for the future of the three children thus the need to start planning for their education.
"Sharon left the children at a very tender age and it is going to be hard for me to educate them well," said Auma.
The children are aged five years, three years and one-year-old with the two younger ones yet to start going to school.
Auma said that the family is still reeling in shock over the brutal murder that has robbed them of a daughter they were hoping would take care of them and their grandchildren after completing her education.
"I am yet to come to terms with the loss and still wondering how I will take care of the three children she left behind," she said.
She noted that they were yet to receive any help from any quarters and have been hoping that well-wishers will step in and help them fund the burial plans as well as the education of the children.
Sharon will be buried at her grandfather's compound, next to her parents' homestead.
"The burial plans are underway and we will have a fundraiser on October 14 but my main worry is about the education of the children," added Auma.