Cleanse Kisumu to lure investments, investors tell Nyongo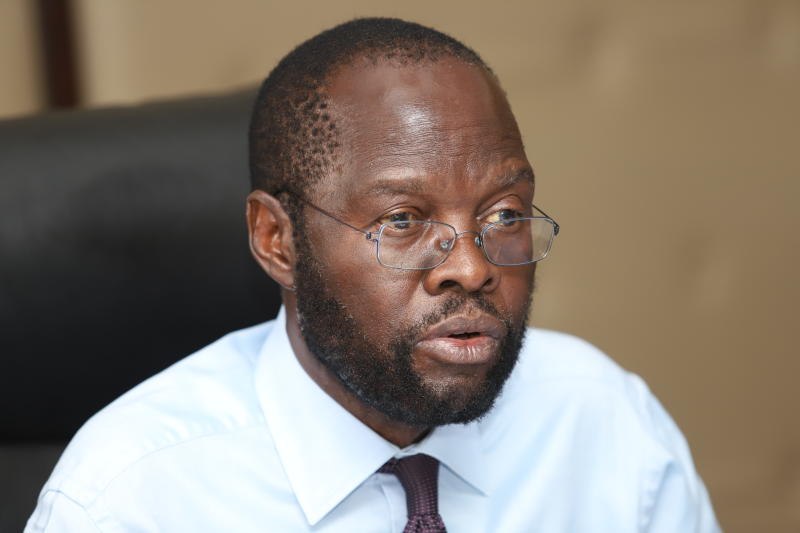 Private investors have challenged Kisumu Governor Anyang' Nyong'o to rebrand the county in order to attract more investors.
This is after Kisumu was ranked below Nakuru, Machakos and Eldoret in populous towns with the highest ease of opening up new due reduced tax burdens.
They want the governor to streamline the tax regime, clean up the lands registry and help change the cyclic violence tag associated with it to lure more investments.
Economic expert John Ngumi, who is also the Kenya Pipeline Company chairperson and a member of the Kenya Private Sector Alliance (KEPSA) told Governor Nyong'o on Friday that although the county was ripe for investments, including foreign direct investments, political turbulence and business-unfriendly tax regimes were hurting potential.
In a roundtable meeting with the Governor on Friday, in which he outlined plans to lure investors into the county, Mr Ngumi alongside British Chamber of Commerce chairman Graham Shaw and other economic experts told Nyong'o focus on creating an enabling environment.
"Investors love a good market and security for their investments. Kisumu is seen as an anti-business town because post-election chaos always leaves investors packing until the situation is calm. Most of the time there is really nothing to come back to because youths burn down businesses," said Ngumi.
He also raised concerns over unpredictable taxes levied on businesses. According to him, taxes fluctuate and there is always a new tax every year.
"As an investor, I want to know what am getting myself into so that I decide whether am comfortable or not. Counties should have a constant and predictable tax," he advised.
Kenya Pipeline has invested in a Sh1.7 billion oil jetty on Lake Victoria. The jetty is complete awaiting commissioning. Kisumu, Ngumi said, could leverage the jetty to revive maritime trade on the lake.
Mr Shaw urged the Governor to woo private and FDI investors to create more job opportunities to the residents.
"Encourage the private sector to bring value to Kisumu. Cash crops like coffee are grown in Kenya but processed in other countries. Having a domestic processing company would bring value chain to Kenya."
Kisumu Governor Prof. Anyang' Nyong'o called for a transparent and robust approach in driving the county forward in his state of the county address.
Governor Nyong'o was accompanied by his counterpart Governor James Ongwae, Kivutha Kibwana (Makueni), Kisumu Senator Senator Fred Outa and high ranking judicial officers during his address.
"We restrict ourselves to the progress made in realizing the goals we set ourselves as a government and the promises we made to the people of Kisumu in our manifesto a year ago since we took office" said Nyong'o.
The speech focused on the Governor's 10-point agenda, the gains made by his administration in fulfilling his pledges to the county.
Graft, he said, was a big letdown to the economy and his administration had already initiated steps to tackle and recover county property acquired illegally.