It was a painful day to a glamorous girl- autopsy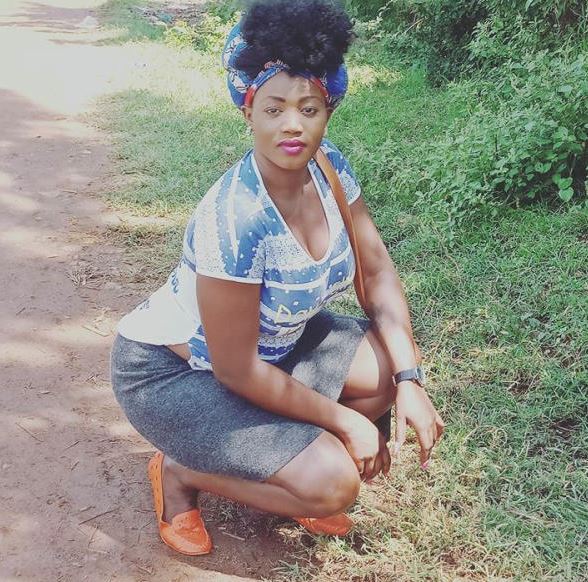 Autopsy speaks of gruesome end to glittering life of varsity girl raped then stabbed eight times
An autopsy on the body of 26-year-old Sharon Beryl Otieno who went missing on Monday before being found dead and abandoned in a thicket revealed gruesome details that led to her painful death.
The autopsy performed by Government Pathologist Johansen Oduor painted a painful and torturous death to the pregnant mother of three whose friends and family link to Migori Governor Okoth Obado. According to results from the autopsy that started at 2pm and continued until 7pm, Sharon was stabbed eight times on various parts of her body. She was stabbed thrice on the neck, four times on her back and once to the left side of the abdomen.
The blow to the abdomen cut through her side and into the body of the seven-month-old foetus in her womb, killing the unborn child. Sharon, the pathologist says, died from excess bleeding.
More gruesome details were also revealed after it emerged that before she was killed, the examiners found proof that she had been raped.
The 26-year-old's body was found in a thicket near Wire Forest, about 50 metres from the Oyugis-Kisumu road on Monday night, hours after she was reportedly kidnapped in Migori County alongside Nation Media Group journalist Barrack Oduor.
Police said they were hot on the trail of three people suspected to have been involved in the kidnapping and murder of the student.
Other sources indicated the search for the suspects had spread to Nairobi, where some of the culprits were believed to be hiding.
Friday, a crowd milled around the Rachuonyo South Sub-county Hospital mortuary eager to know the cause of death of the girl whose disappearance and eventual demise has shocked the country.
The family spokesperson told the Saturday Standard that the family preferred that the body be moved to Kirindo Hospital mortuary in Mbita Sub-county, where the family can safely view it. While the crowd was milling outside, beaten back by a resolute security force composed of plain clothes and Administration Police officers, Sharon's mother Melinda Auma, wore a stoic face.
But her eyes and the tear stains on her face betrayed the pain of the loss only a mother who has buried her daughter knows of. The father too bore his grief, saying he did not want to see anyone associated with Obado in the postmortem room.
Before the postmortem started, Nairobi-based lawyer Cliff Ombeta was hounded out of the examination room, adding tension to the already stretched emotions of those present.
"Obado should not be linked with the murder on grounds that he never appeared in the picture from the time Sharon was abducted to the time she was found dead," Ombeta told journalists. Dr Oduor, the pathologist, said his office would conduct a DNA test on the foetus.