Sh1b water project set to start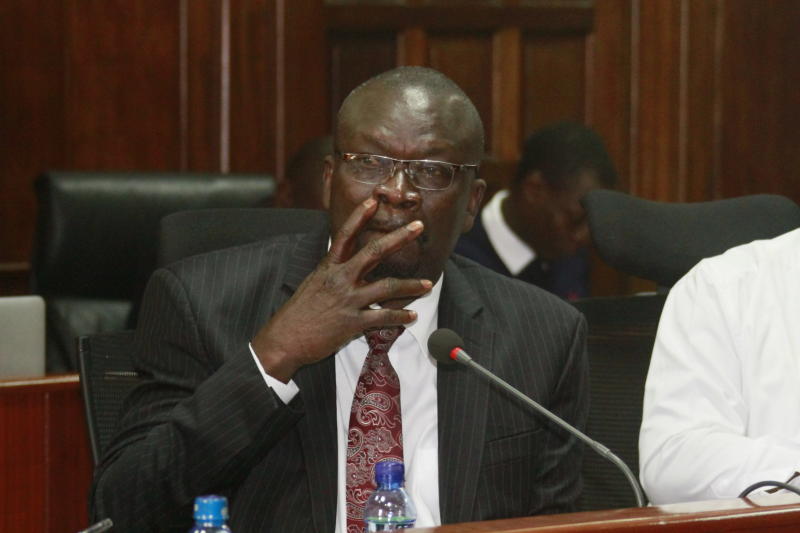 More than 100,000 households in Siaya County will benefit from Sh1 Billion water project funded by the African Development Bank (ADB).
The project that kicks off this month will benefit residents of Sigomere, Ugunja, Ligega, Sega ,Ukwala, Siranga and Masat from both Ugenya and Ugunja sub counties.
Siaya Governor Cornel Rasanga said that the project that will have more than five major tanks will take one year and six months to complete.
Rasanga said the project is expected to end the persistent water shortage in Ugenya and Ugunja sub counties and transform lives of the people.
"This project will ensure more than 100,000 households connected and metered along the trunk lines or major pipes. We will also have water kiosks to supplement communities and households that cannot afford the connections.
Executive Member in charge of Water and Environment Adrian Ouma said that in preparation for the project, the county had also allocated money in the current budget for over five thousand water meters for ease of connectivity for the residents.
"We will ensure the project is completed in good time and through Siaya Bondo water and Sewerage Company (SIBO), residents will get the meters once the project is complete. SIBO will also manage the infrastructure of the water project as the county's major service provider," he added.
Mr Ouma noted that the county Government was committed to ensure that in the next two years no resident will have to walk more than 400 meters before they find clean water.
"This is the reason why we allocated Sh300 million in the current budget for water project. Through this fund we will have pipeline extensions to SIBO line, solar powered boreholes and springs protection," said the CEC.
Hewas speaking in Ugunja sub county, where he launched another Sh17 million water project meant to benefit more than 3000 households.
The newly launched water project that targets to have 900 connections on the line and more than 150 already done was funded by the Water Sector Trust Fund.
The Sh17 million water project that has a thirteen kilometer pipeline, elevator and yard tanks, was initiated in 2016.
Mr Ouma claimed that dilapidated infrastructure, vandalism of meters and corruption are among the several challenges that have been facing the water provider.