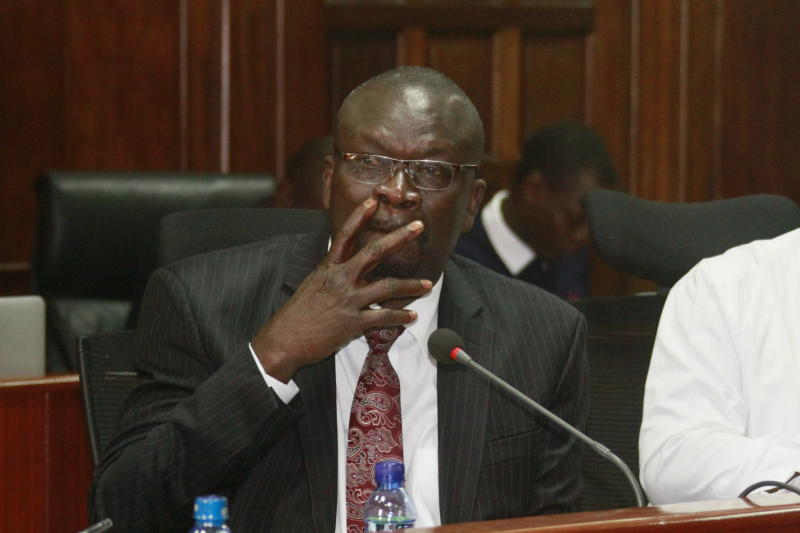 Siaya Governor Cornel Rasanga has denied claims from critics that he has embezzled funds meant for bursary for the financial year 2017/2018.
The Governor instead blamed a delay in treasury for the slow disbursement of funds that has frustrated the bursary project that should benefit bright and needy students.
Speaking in Gem Siaya County, Rasanga said that contrary to claims that he had embezzled the funds, he was confident the bright and needy students who had applied for it would benefit soon.
"There are people spreading very bad rumors about me. I cannot misuse money meant for the electorates. The bursary funds are there and will soon be disbursed fully. There is no single cent that will get lost or misused," he said.
A section of MCAs said that most wards received bursary forms in December last year with disbursements set for January failing to kick off, a situation which has put education of needy students at crossroads.
Education Chief Officer Peter Odhiambo told The Standard that Sh37.5 million had already been released to the bursary fund account and the disbursement is ongoing.
He said another Sh37.5 million is still with the county Revenue fund account and immediately the system is back, it will be released.
The Chief Officer confirmed that most schools had been paid and credited, and most of them were already collecting list of beneficiaries.
"The county received Sh75 million for the financial 2017/2018 for the bursary project. We already appeared before the oversight committee of the assembly and gave explanations over this and they are aware. We have also sent list of beneficiaries to schools that are yet to collect them and to the MCAs as well," he added.
A total of 8, 600 students will benefit from the bursary funds with 4, 500 being females.
The Governor is planning to launch a Sh3 million scholarship for the bright and needy students that will be equitably distributed.
The county however is planning a Stakeholders meeting to consult and brainstorm on the bursary fund especially with the National government offering free Day Secondary education.
"There is need to have direction on what to paid for by the county Bursary. We want to mainstream the role of the county. We have feeling we could be giving more money and yet our mandate is not being met," added the Chief Officer.