Prepare for bulldozers, governors warn investors on riparian land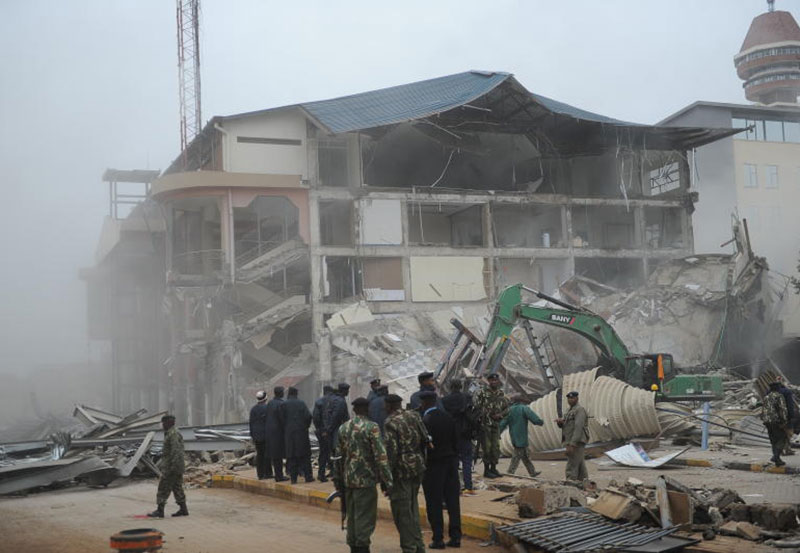 Investors in Kisumu and Siaya are a worried lot after Governors Anyang' Nyong' (Kisumu) and Cornell Rasanga (Siaya) announced plans to demolish structures on road and riparian reserves.
The governors on Wednesday warned that bulldozers will bring down the buildings anytime from next week.
They said structures standing on grabbed land could also be brought down.
Speaking during the commissioning of the Impala-Dunga road in Kisumu, Prof Nyong'o told the contractors to demolish structures that may interfere with the project.
"Right now, the environment committee is in place, and the law must be implemented. Bring down anything that may hinder the construction of this road. Should anyone complain, tell them to come to my office," he said.
The Kisumu governor noted that projects had delayed because there was no city management board. The board has now been set up. Most projects, he added, had been affected by cases of corruption and impunity. "Proper planning is needed to ensure development projects are realized," he said.
Buildings targeted for demolition are those built a long the river banks and the shores of Lake Victoria.
Speaking at the same function, the MCA of Nyalenda B ward, Joseph Olale urged the contractors to employ locals.
He also urged the residents not to politicise the project, but instead collaborate with the contractors to boost development.
The road, once completed is expected to increase trade by linking Kisumu to Kendu-bay and Kusa.
The governor announced plans to construct modern hotels at Dunga Beach that will in turn create employment opportunities for residents.
The county government is hoping to tarmac all the roads.