2 boys in hospital after being 'cut' as parents protest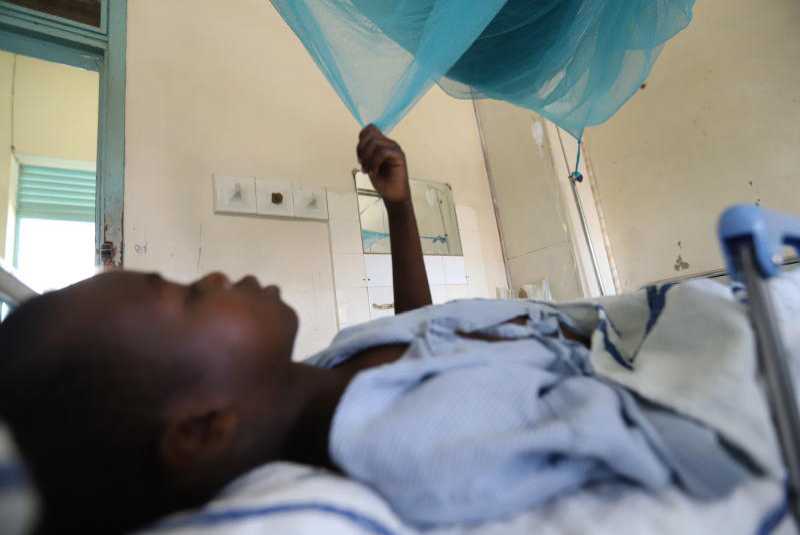 Two pupils have been seriously injured in surgeries allegedly funded by non-governmental organisations.
The boys are admitted to Jaramogi Oginga Odinga Teaching and Referral Hospital.
There have been reports that some NGOs are luring young boys to go for circumcision without informing their parents.
One of the boys, aged 10, cannot pass urine and has been fitted with a catheter. The second one, aged 11, is still bleeding.
The 10-year-old claimed that three men picked him up and three other boys on Monday from a playground in Ahero, promising them gifts if they agreed to be circumcised.
He said the strangers drove them to a nearby hospital for the minor operation.
"I did not know what it was all about, but we were convinced that it was good for us," he said.
Developed complications
He claimed that at the sub-county hospital, the four were taken to the theatre one at a time. Three of them had successful operations and were taken home, but he developed complications and was referred to Jaramogi hospital.
His parents claimed they did not known what was happening until they received a call from the hospital.
"We were shocked to receive a call from the hospital in the evening that our son had been admitted after being circumcised," said the boy's mother.
The parents found their son sharing a bed with another boy who had been circumcised three weeks ago.
"The glands had been affected and there was also pelvic tenderness, but he is in a stable condition," said Jennifer Apiyo, a nurse.
The second boy's father said he was present when his son was circumcised in school and that the NGO's officials escorted them home in an ambulance.
But the boy started bleeding and complaining of severe abdominal pain.
"When the situation worsened, I tried in vain to get the contacts of the staff who administered the procedure.
"One of the nurses who did the surgery disconnected my call and sent me a text message that he was busy. He has been avoiding me since," the father said.