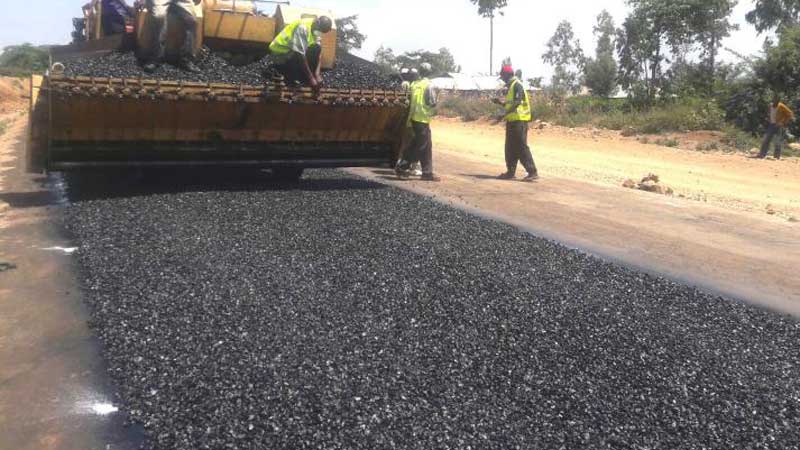 Nyamira MCAs on Wednesday clashed at the Assembly over a demand by a majority of the Representatives to have access roads to their homes.
The motion which was presented by Itibo Ward MCAs Samwel Nyanchama stirred a heated debate that made the Speaker Moffat Teya to defer the matter.
Nyanchama said that funds should be set aside to repair and maintain access roads to the homes of members of the House.
Nyanchama who insisted that due to the terrains in the various parts of the county, the MCA's are unable to reach their homes with their vehicles hence the need for funds to be set aside to develop roads in the villages of the Ward Reps.
"It is worrying that a good number of the Members in this assembly are not able to reach their homes because the roads are very poor. In most occasions, they are forced to pack their cars and that is a security risk," Nyanchama said.
Read More
He added that poor roads are a hindrance to services to the people.
His assertions were supported by Bomwagamo MCA Charles Barongo who said he traverses more than three wards to access the county headquarters because he stays in a remote area and the roads leading to his residency are poor, forcing him to use long routes to the Nyamira county headquarters.
"We are elected by the people to represent them; therefore our interests as leaders who are elected to serve the people must be catered for. There is nothing important than the security of these members. I therefore support the necessity of having roads to our homes done," Barongo said.
Rigoma MCA Benson Sironga poked holes in the MCAs demands and told them their proposals were misplaced.
"The roads you are demanding are part of County Development which should be captured in the County Integrated Development Program (CIDP) and budgeted for. None of the requisites has been done," Sironga said.
Differences further erupted in the assembly after Thaddeus Nyabaro (Ekerenyo) Irene Sese (nominated) and Robinson Mocheche (Bonyamatuta) strongly differed with the motion.
"We should think as honorable members, we campaigned and said we shall do the roads ourselves. How come we now want to say we want the roads leading to our places done? I strongly disagree with the motion because it seems we are forgetting about the people who we work for," Nyabaro said.
Similar sentiments were made by Ms Sese and Mocheche which never went down well with the rest of the members who were supporting the motion prompting them to rise up and shout at their opponents who were opposing.
The assembly speaker Moffat Teya directed the sectoral committee on Transport, Roads and Public works to look into the viability of the motion and present a report to the house in 21 days.