MCAs in push to curb same sex relations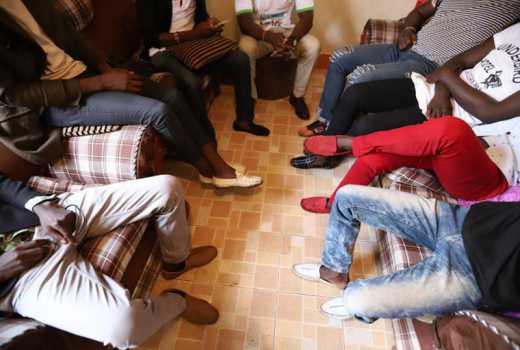 The County Assembly of Kisumu has unanimously passed a motion that is likely to see the closure of clinics catering for the Lesbian, Gay, Bisexual and Transgender (LGBT) community.
In what could make it the first county to pass such a motion, the House unanimously agreed to withdraw licences and business permits for organisations promoting gay practices in the region.
Media reports last month indicated that the number of homosexuals were on the rise in Kisumu, with many of them going into commercial sex work.
Some non-government organisations have opened exclusive clinics where homosexuals can go for medical check-ups, especially those living with HIV and Aids, and these could be affected should the motion be adopted by the county executive.
Sponsored motion
Yesterday, Railways Ward MCA Davi Arao, who sponsored the motion, told the House that the county government had powers to control what he described as rapidly spreading homosexuality in the town.
He said Kenya was among the 37 African counties that criminalised same-sex relationships and as a result, the county government must crack the whip on those promoting the practice.
"Same-sex relationships must not be allowed in this great county of Kisumu. Homosexuality is largely considered a taboo and repugnant to our cultural values and morality," said Mr Arao.
The ward representative said there were provisions in law that called for hefty penalties for those who engage in same-sex relationships and sodomy.
He claimed that a number of NGOs had been applying for permits to carry out other activities but were secretly promoting homosexuality in the county.
"Homosexuality and lesbianism are on the rise in Kisumu County and as leaders, we must not bury our heads in the sand."
The motion came in the wake of revelations that Kisumu's gay population had grown to 3,500 by the end of March, with clinics coming up to cater for their needs.
Investigations by The Standard last month established that one of the clinics operating in Tom Mboya estate was visited by about 2,113 homosexuals, mostly aged between 18 and 35 years.
The clinic run by an NGO is exclusively for gays infected and affected by HIV.
The clinic is among those whose operations MCAs want suspended.
The ward representatives said the county should not give room for organisations promoting same-sex relationships and should be dealt with the same way "the police normally crackdown on criminals".
Penal Code
The majority of MCAs cited Section 162 and 165 of the Penal Code that criminalises homosexuality.
The motion, which was unanimously supported by members, also seeks to have security agencies start cracking down on the clinics visited by the gay community for medical and other services.
Nominated MCA Aslam Khan said homosexuality was unacceptable and was ruining the county.
Acting speaker Caren Muga directed the Committee on Children, Culture and Community Services to pursue the matter and report back to the House in two weeks.