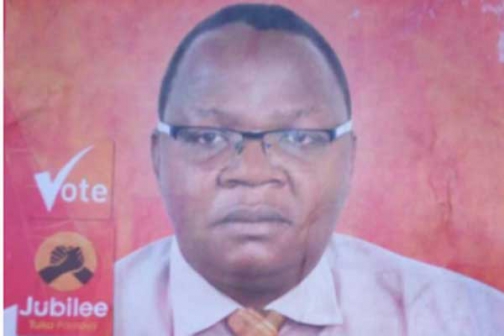 Kitutu Chache South residents will have to wait longer to pick their member of National Assembly after IEBC postponed the election.
When Kenyans go to polls on the 8th of August, voters the constituency will unlike other areas only cast ballots for five elective seats.
This is after the electoral commission resolved to put off the polls to a later date following the death of Jubilee candidate Leonard Gwaro Mwamba two weeks ago.
According to Commissioner Paul Kurgat, the electoral agency will set a new date for the polls which will now be held after the General Election.
IEBC decision was arrived at after it sought legal advice from a set of its lawyers.
Read More
"We have resolved to postpone the Kitutu Chache South parliamentary elections to a later date," Kurgat told the Standard in Dubai where he is leading a delegation to inspect the printing of presidential ballot papers.
The commission had asked Jubilee party to nominate a replacement of the late Mwamba but the President's party delayed compelling the commission to make this decision.
The late Mwamba perished on July 14 when a car he was traveling in was involved in a fatal accident along the Kisii-Kisumu road.
The postponement now means that voters will wait for a little bit longer to pick their MP. Incumbent Richard Onyonka of Ford Kenya is facing ODM's Samuel Omwando among others.