Couple in Homa bay found guilty of murdering their baby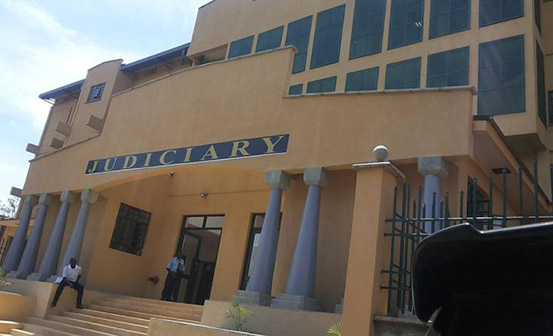 A couple has been found guilty of murdering their two-month-old baby.
While issuing judgment, High Court judge David Majanja convicted Eddy Odongo and his wife Zeitun Anyungo for the murder of their son Steve Austin whose body has never been recovered since he disappeared in September 2013.
According to evidence presented by the prosecution, Odongo's father, Samuel Ongaro, reported the disappearance of his grandson to the police.
The court heard that while making the report, he was accompanied by Ms Anyungo who said her husband had taken the child to Ochimbo hills.
The couple directed police officers to the base of the hills, which was swampy with bushy thickets, claiming that was where they had left the child.
"The police did not find him but instead found a pink baby trouser and shawl which were presented as evidence. Both items had soil markings. Nothing else was found at the scene," said Majanja.
While on his defence, Odongo told the court they only had two children, and denied having another one called Austin.
He said between August 20 and 27, 2013, he was doing his usual work as a boda boda rider and was surprised when police arrested him.
His wife also denied ever giving birth to a third child and denied knowledge of the child's clothes.
Records at Ndiru health centre where she is said to have delivered the baby, indicate that she indeed gave birth at the facility on July 16, 2013.
"Having considered the facts set out above, I am satisfied that no other facts or inference can be made that points to any other conclusion other than the fact that the accused murdered their child," said Justice Majanja.
He added, "The totality of the prosecution evidence points irresistibly to the fact that the accused took their infant to Ochimbo hills, murdered him and disposed of the body."
Majanja, therefore, found the two guilty of the murder and is to deliver a sentence on February 15.
"Despite the denial, I accept that the accused led the police to where they left the child and the irresistible inference is that the clothes belonged to their child.
"The place where the clothes were found is a bushy area, far from human habitation where it was not normal to find such clothing unless the items were deliberately taken there," the judge said.