Hospitalised Kisumu West MP Olago Aluoch in stable condition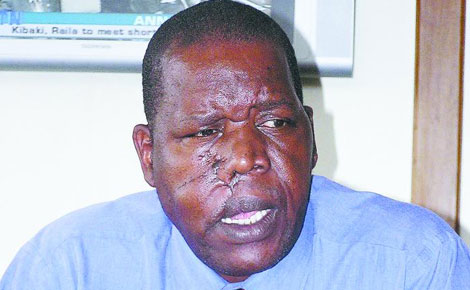 Kisumu West MP Olago Aluoch
Kisumu West Member of Parliament John Olago Aluoch, who had been flown to Nairobi for treatment is now in stable condition.
Olago was said to have complained of some pain in the neck on Thursday and was taken to Aga Khan Hospital in Kisumu.
On Friday, he collapsed while having breakfast at his Kanyakwar home after he suffered a spinal strain.
Speaking to The Standard, Kisumu East MP Shakeel Shabirr indicated that when he visited Olago at Aga Khan Hospital Kisumu, the Kisumu West legislator was in stable condition.
Shabirr said Olago underwent various tests but had to be flown to Nairobi for further treatment aboard an Air ambulance.
Kisumu Senator Anyang Nyongo broke the news to the mourners during a prayer service for Fidel Odinga on Friday at Jomo Kenyatta Sports Ground stating that Olago had fallen sick at his home and was admitted at Aga Khan Hospital Kisumu.
He indicated that Olago was receiving specialised treatment following the mid-morning event whose cause had not yet been established.
"Olago could not be here with us today because he has been rushed to hospital for treatment and we are praying for his quick recovery," said Nyongo as he introduced other leaders who were present at the prayer service.
Olago's wife Susan said her husband underwent blood, sugar and other tests but was found to be ok.
"Olago is well and is undergoing further and closer observation in Nairobi," said Mrs Olago during an interview in a local radio station.