Police on the spot as 36 escape from Mandera quarantine facility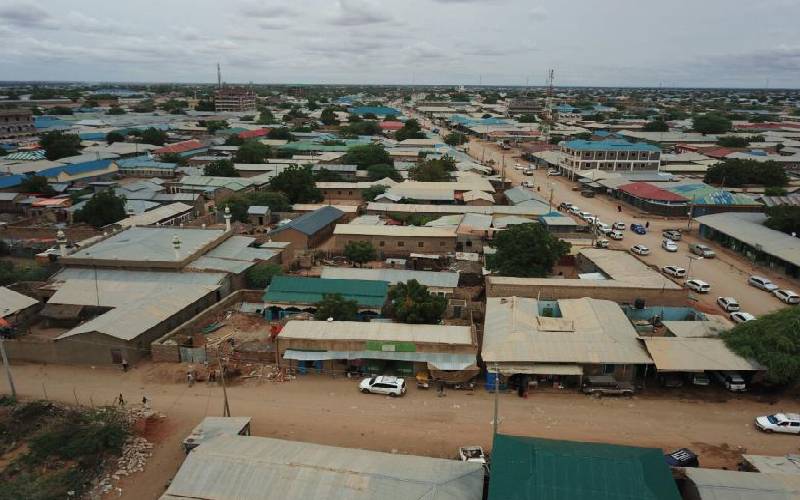 Police are on the spot after 32 passengers forced into quarantine in El Wak, Mandera County after travelling from Nairobi on April 8 on a Makka bus fled the facility.
Mandera County government is accusing police of colluding with the passengers who reportedly sneaked to Mandera on April 8 after the ban restricting movement in and out of Nairobi.
In a letter to the Deputy County Commissioner, county executive Ahmed Sheikh Mohamed blamed the officers who were manning the El Wak facility for colluding with the passengers.
"I am displeased with how 32 people out of 66 passengers disappeared from quarantine facilities under the watch of police officers," said Sheikh.
Sheikh now wants Mandera South Deputy County Commissioner Abdihakim Dubat to explain how the 32 passengers left the isolation facility under the watch of police officers.
The county also wants Dubat to ensure that the facility secured until the 14 days lapse and that the remaining passengers don't escape.
Sheikh also wants the government to trace the escapees and ensure they are returned to the facility or quarantined wherever they are to curb more infections.
A Makka bus was impounded on April 8 and all its passengers put on forced quarantine for 14 days after travelling from Nairobi despite the government's directive on the lockdown.
The bus was intercepted by officers in El Wak town, Mandera South constituency after it arrived at night from Nairobi.
The arrest had come after Mandera Governor Ali Roba raised concerns on the continued travel between Nairobi and Mandera, despite the ban.
"Despite the ban on travel to and from Nairobi, some corrupt transporters are still ferrying people to Mandera," he said.
On March 31, a Makka bus that travelled from Nairobi to Mandera ferried two people who later tested positive for the Covid-19.