Police deny claims of attacks in Mandera town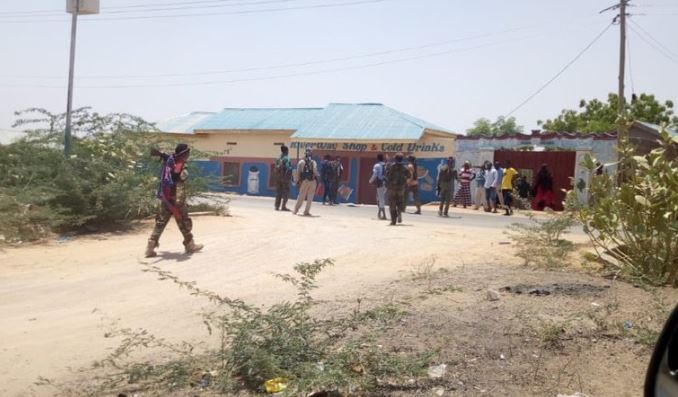 Police have denied claims of attacks in Mandera town, as earlier purported on social media.
"The incident being referred to happened today afternoon in Bulla Hawa in Somalia which borders Mandera town," a statement from the National Police Service read in part.
Instead, the authority says Kenyans have no need of worrying as they have deployed security officers to maintain calm in the region.
"We wish to reassure Kenyans that security teams are on high alert to avert any attempts by militants in Gedo region straying into the country," police boss Hillary Mutyambai said.
The response follows reports of heavy gunfire in Bulla Hawa today, which borders Mandera town.
Shots rendered the air as a fierce exchange between Somalia forces and Jubaland security ensued.
It was reported that the Federal Government of Somalia (FGS) was searching for a fugitive Jubaland minister, Abdirashid Janan, who had been hiding in Mandera.
The gunfire led to network failure in the Northeastern town on Monday as a Safaricom mast was jammed by the military.
Mandera town remained chaotic before resuming calm with locals reporting presence of Kenya Defence Forces (KDF) military in the area.
The incident comes in the wake of a 'secret' Somalia trip by eleven Northeastern MPS.
The legislators who had flown to Mogadishu to meet Somalia's president and intelligence chiefs were yesterday questioned by police on arrival at JKIA.
However, the MPs defended their trip, saying it was in the interest of regional peace and stability.
They claimed that they did not require authorisation from the Ministry of Foreign Affairs once they had been cleared to travel by Parliament.