Northern Kenya governors, MPs reject 'cooked' census figures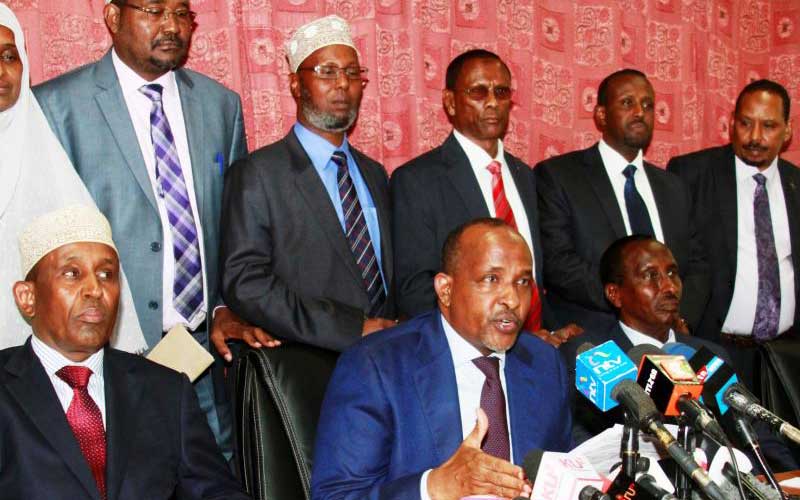 Two Northern Kenya governors and 24 MPs yesterday rejected the population census results as "cooked figures" and demanded that they be withdrawn immediately.
The leaders led by National Assembly Majority Leader Aden Duale claimed that the Kenya National Bureau of Statistics (KNBS) used pre-census mapping data instead of the August enumeration outcome.
Actual data
The rejection by the politicians was a continuation of the flurry of opposition triggered by the statistics released on Monday at State House.
The leaders called for investigations to establish why the agency did not use "the actual data from the enumeration".
Mr Duale said they have instructed a team of lawyers to study the figures before proceeding to court next week to compel the agency to "open its servers" for public scrutiny and for a quality assurance audit.
The leaders from Mandera, Garissa and Wajir described the figures released on Monday as false, and pointed fingers at unnamed senior government officials whom they accused of staging a well-choreographed scheme to reduce the resources meant for the three counties by suppressing their numbers.
Duale said it was suspect that some sub-counties in the region recorded negative growth in the last 10 years, "which contradicts basic principal population growth statistics and the published regional fertility rate."
The counties have a combined population of 2.5 million people in the 2019 data, up from 2.3 million in 2009.