EACC raids homes of Wajir Governor, head of treasury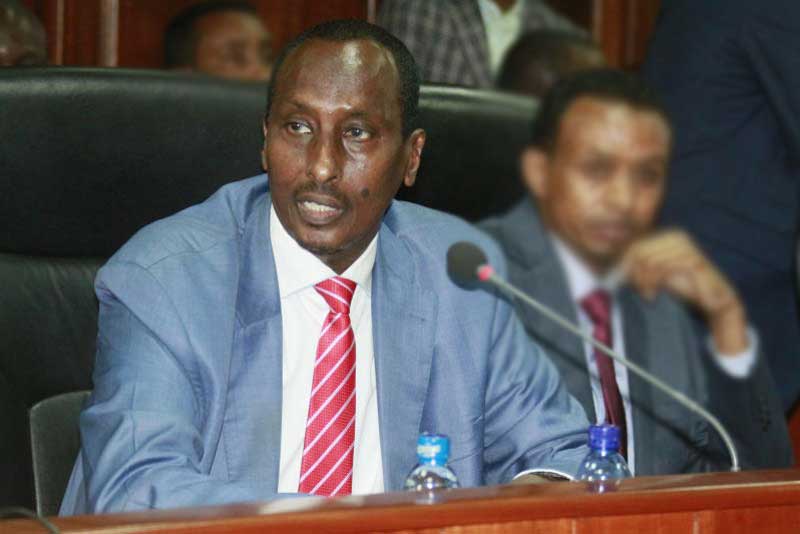 Officers from the anti-corruption agency have raided the homes of Wajir Governor Mohamed Abdi Mahmud in Nairobi and Wajir.
The Ethics and Anti-Corruption Commission (EACC) detectives also raided the home of the head of the Wajir County treasury in Lower Kabete estate and carted away documents in a probe in the embezzlement of Sh350 million.
The Saturday dawn operation also targeted the residence of the Kenya Commercial Bank Wajir branch manager Siyadh Ibrahim Ahmed in Wajir town.
The anti-graft body said it was investigating the governor, his wife and Mr Githinji over alleged procurement irregularities and inflation of imprests.
The wife of one of the suspects was arrested after she allegedly attempted to destroy documents stored in their city house in respect to the Sh350 million embezzlement and is expected in court this morning.
"The commission, acting on intelligence reports of irregularities and imprest manipulation, commenced investigations culminating in the raid on the governor's homes. The same was also done at the home of the head of treasury, where crucial documents were recovered," EACC Spokeman Yasin Amaro said.
Mr Amaro said that although the amount involved was about Sh350 million, the final figure could only be revealed once the investigations were concluded.
County officials
The seized materials included financial, company ownership, county consultancy and property ownership documents whose directors are linked to county officials.
Mr Mahmud has gone to the Supreme Court after the High Court and Court of Appeal nullified his election victory last year.